When I presented at the Shifting Role of OD in Business Conference in St. Louis, I showed a visual timeline of sources and influences that led me from organization development into social media.
I am asked for further insight into the sources and this slide.
Persona Resource
Select image for a page with an expanded timeline and hover over each image for further information on each source.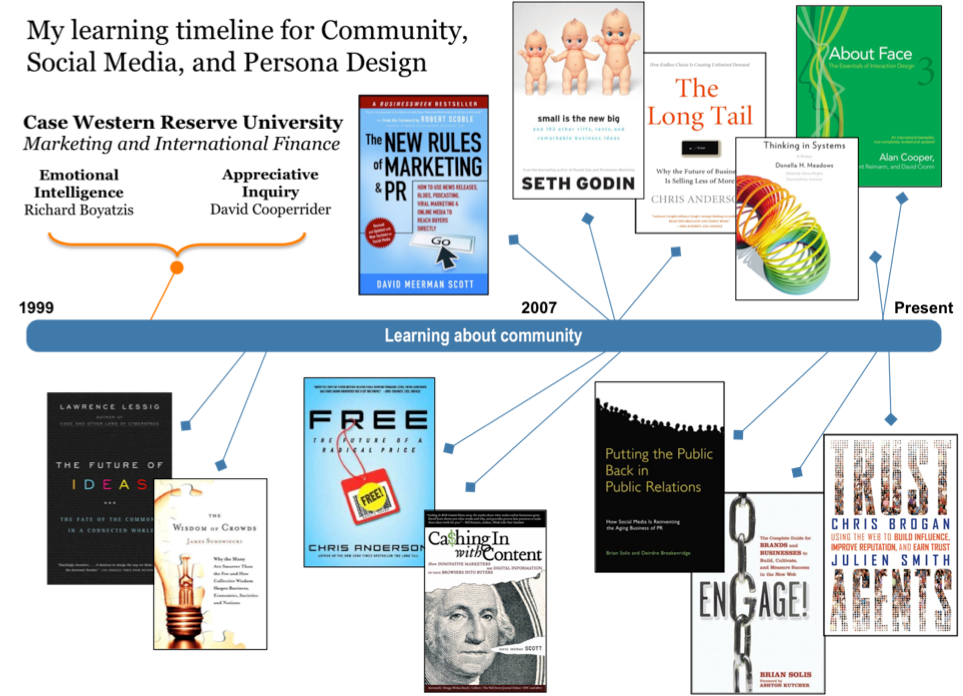 Image mapped at image-maps.com
Community Persona Design for Organizations
Community persona resource and influence timeline
Go to Reading list heavy rotation for current book list