Last Thursday night I gave a presentation to the Massachusetts Bay Organization Development Learning Group [update 2015: now Boston Facilitators Roundtable] on how to grab hold of the marketing world that's spinning around us and get a tangible handle on how to launch and manage a social media identity.
Both the deck presentation and some recommended resources are available above and below.
I wanted to give a bit of deeper context – short of having to rewrite the entire deck to fill in for my missing voice track.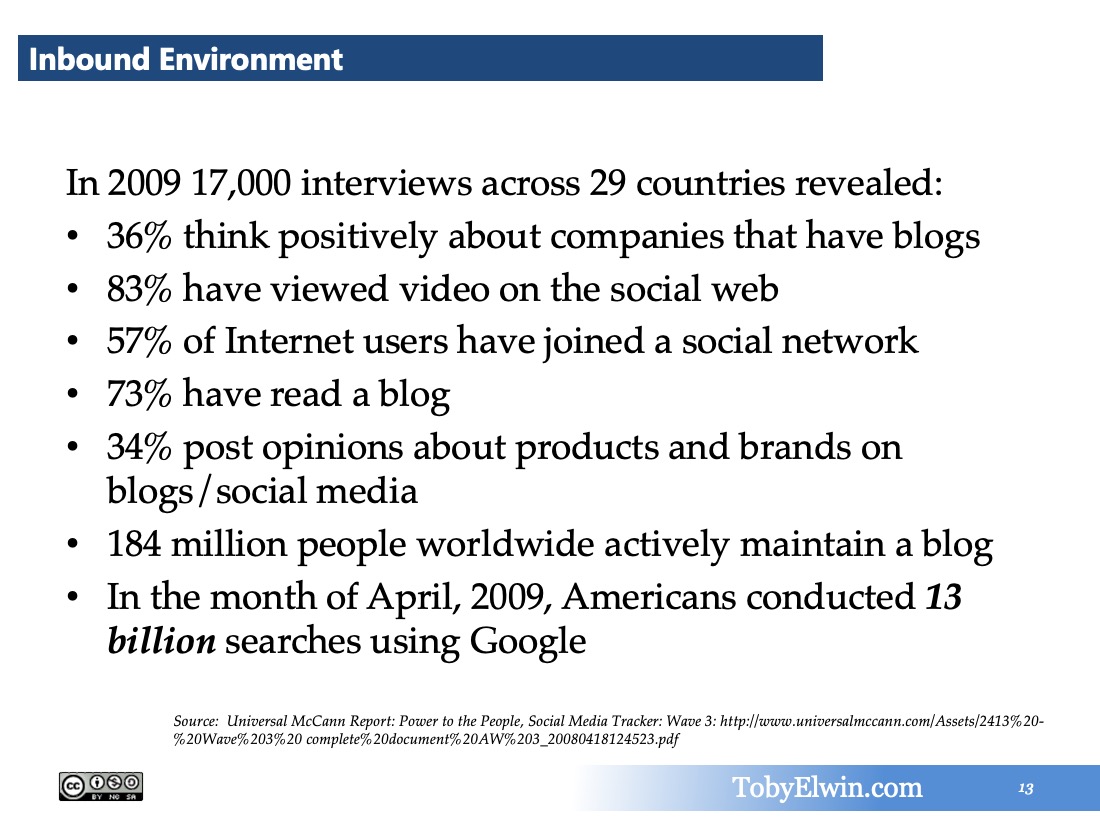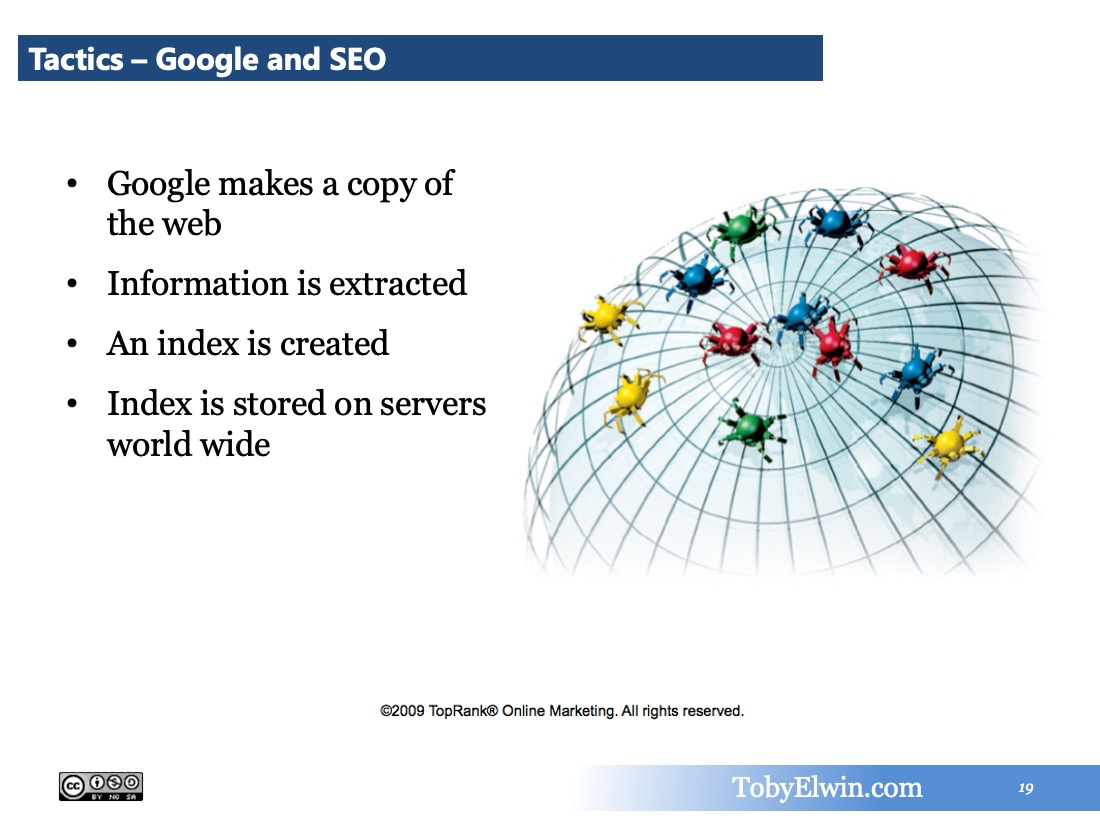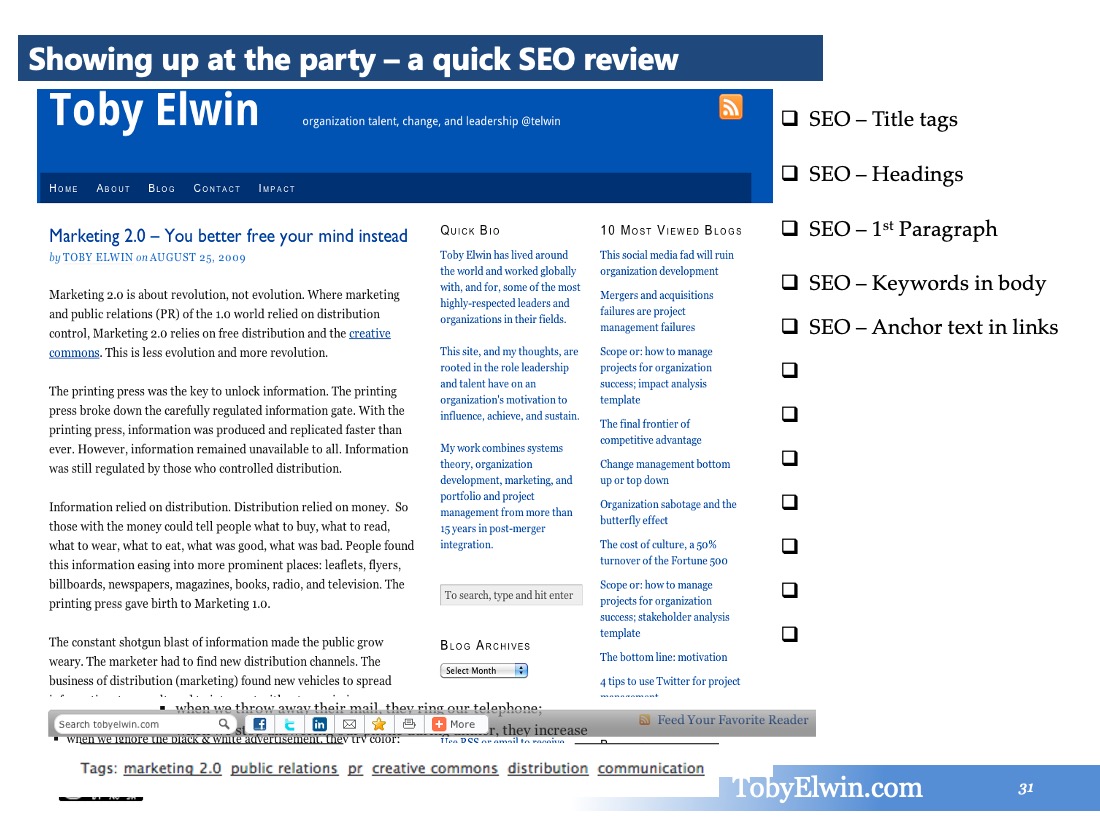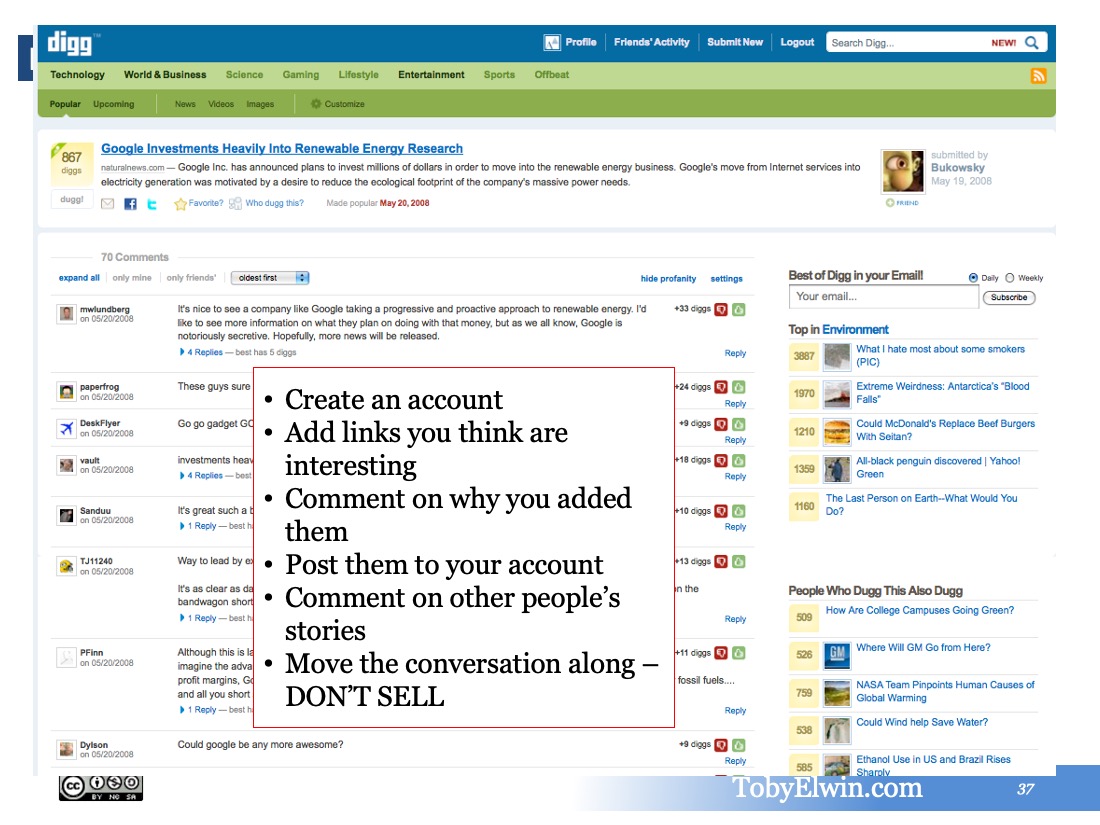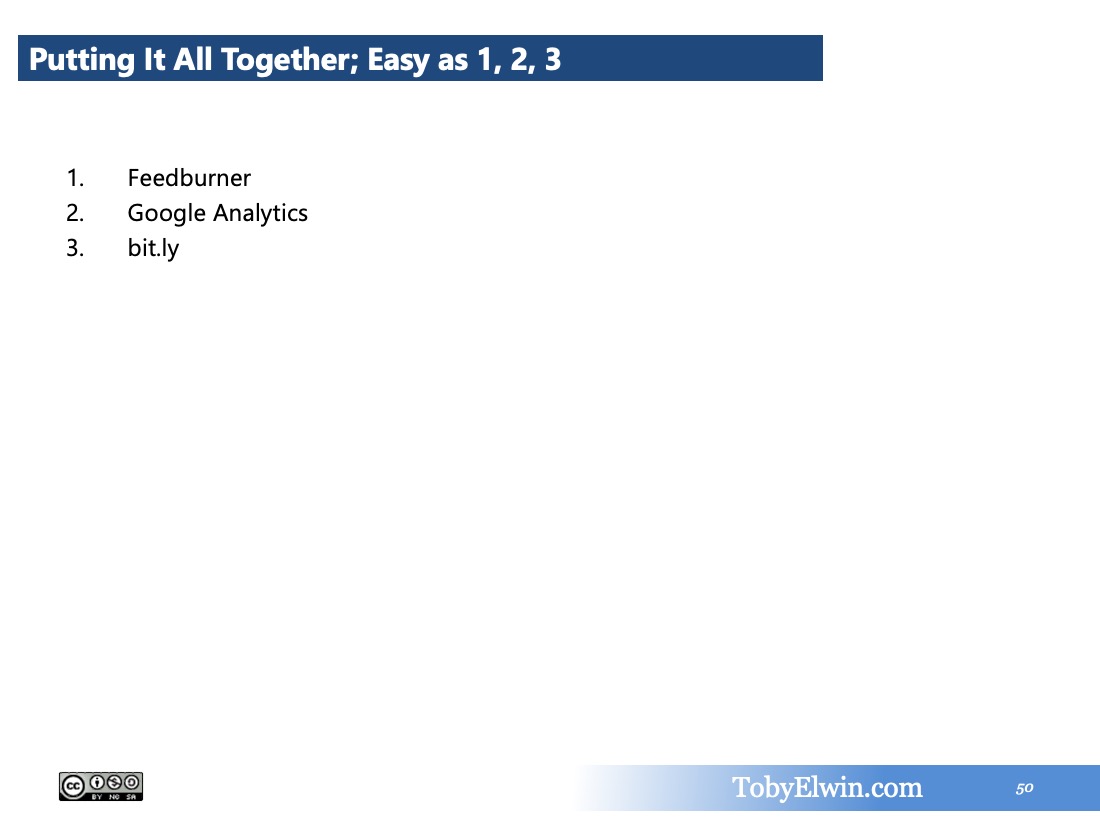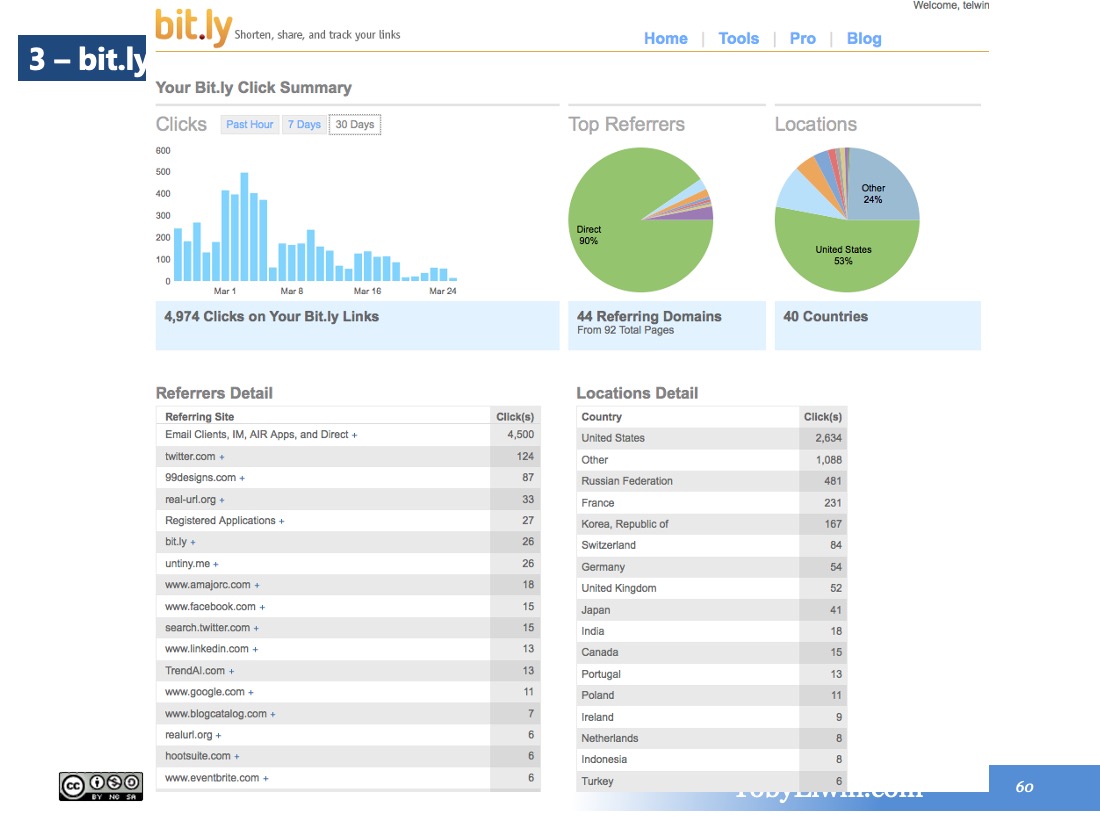 Recommendations – more recommendations further down:
Bloggers with consistently good blogs to learn the art from – more further down:
Sources to accelerate your learning curve – more further down:
Twitter – more further down:
[You can leap over the next few paragraphs of background to get to the deck and group of links to recommended resources]
Where is Here
I came into social media in the past 2 years and can never claim to be an expert. I am still a student as I discovered the 2008 marketing world is a whole new game than the 2002 marketing world I learned was just completing as part of my dual marketing/finance major from my MBA School.
I discovered what I had learned in 2002 was not only out-dated, but out of touch. I earnestly feel up to 80% of the marketing world, or marketing 1.0, is irrelevant in marketing 2.0, 3.0, or social media world (aka today's marketing reality); the speed of change happening in marketing was no fault of the university.
Spending most of this decade in strategy consulting I looked forward to return to marketing. I love marketing.
To me, marketing is about motivation, and strategy and organization development relies heavily on motivation and communication – made me believe the return to marketing a smooth transition.
What was Marketing is Now Engagement
My marketing experience was not chump change, I worked in marketing at Fortune 500 companies, a record company, and a host of highly visible and diverse marketing roles. Yes, well, the reality: I was not prepared.
Moving to Boston was part of the change to facilitate a return to marketing. My first goal was to look at some current writing on marketing, I discovered, The New Rules of Marketing and PR by David Meerman Scott – recommended with other books, below – great title for someone like me interested in a challenge to the norm.
The New Rules of Marketing and PR overwhelmed with how much changed. I restarted the book with a pad of paper to take notes. From the book I began to peel back the layers of the onion that social media brought to marketing.
So, the presentation within this blog is for people who may feel a bit overwhelmed or unsure if it is even worth it.
My advice: it is, very much worth it.
What's great! This new marketing world is so collaborative, it's easy to see the change relies on involvement.
Let's not pretend companies out there don't try to co-opt social media or viral marketing to the marketing world they knew, but the transparency is obvious and so many companies know how to do it right.
Get a copy of the presentation any way your prefer:
Adobe Acrobat – How to Launch and Manage Your Social Media Identity.pdf,
PowerPoint – How to Launch and Manage Your Social Media Identity.pptx, or
SlideShare, below: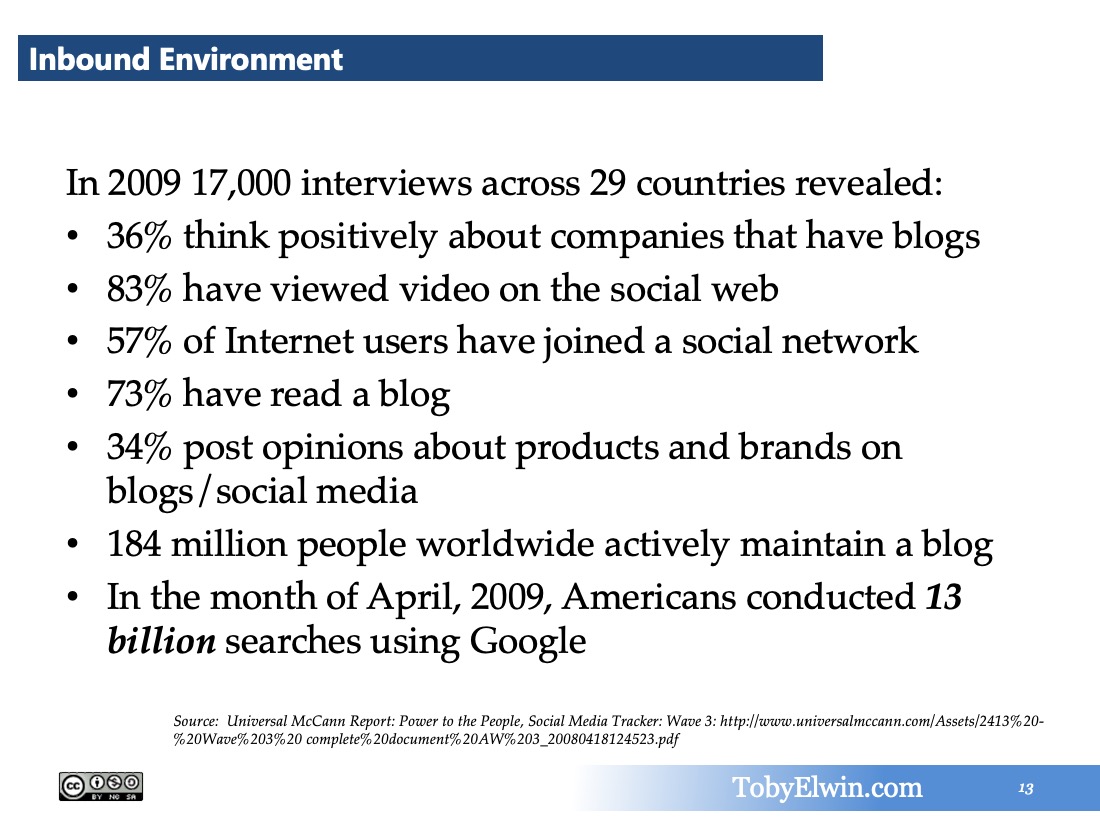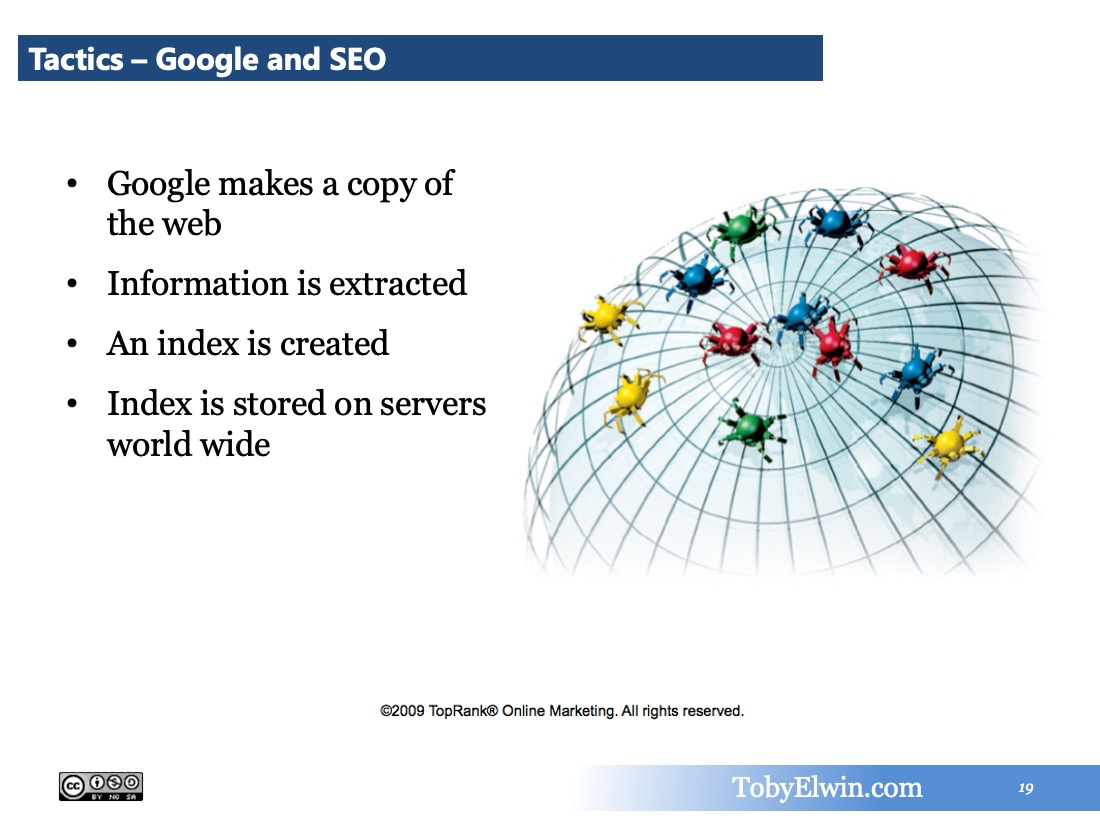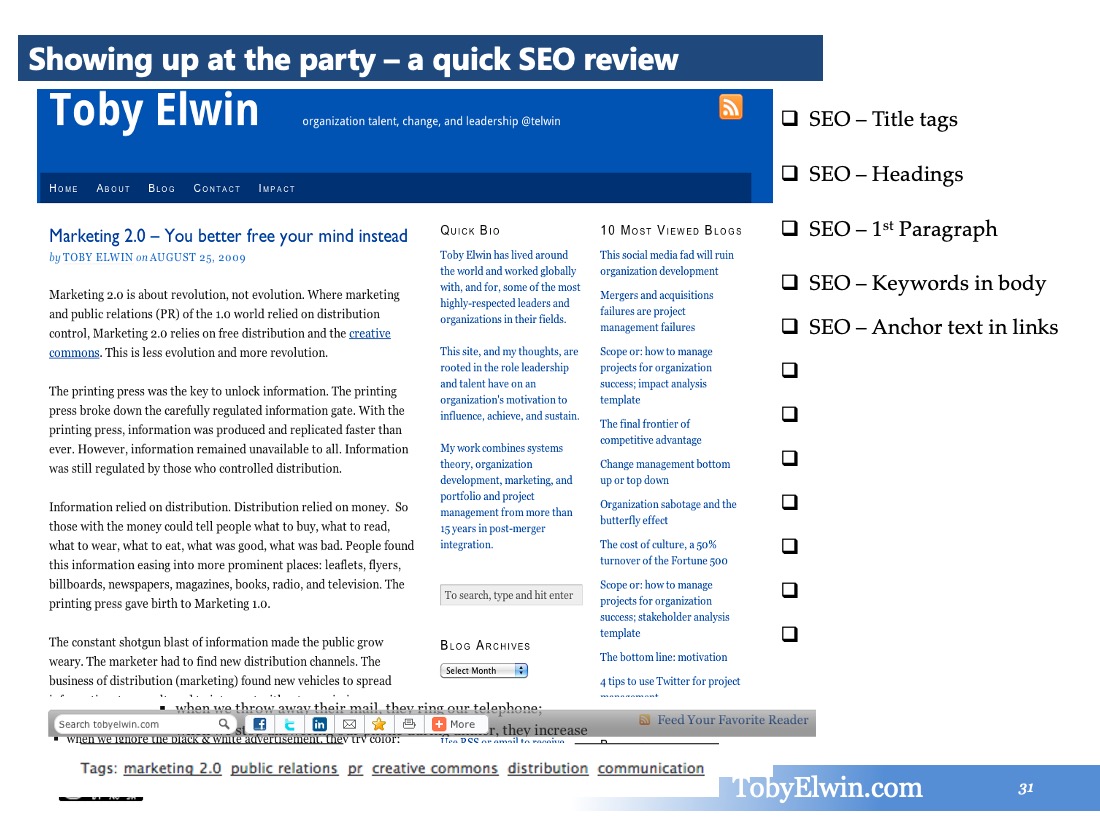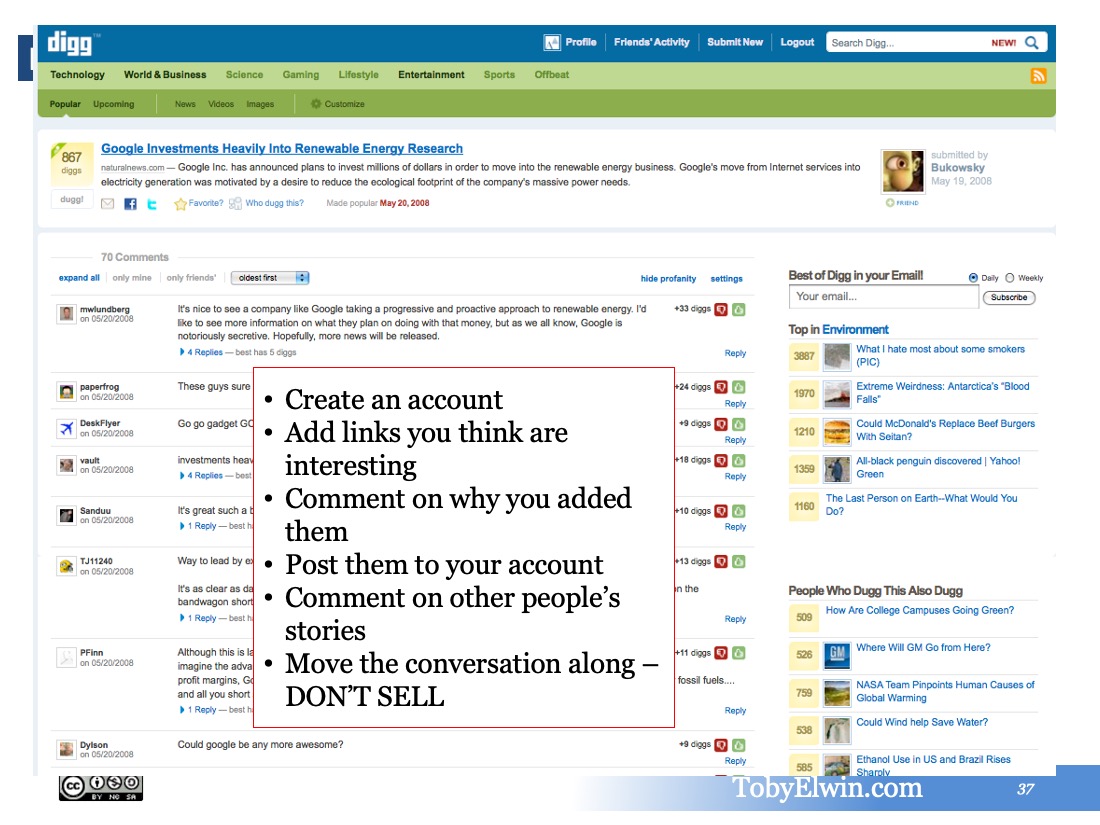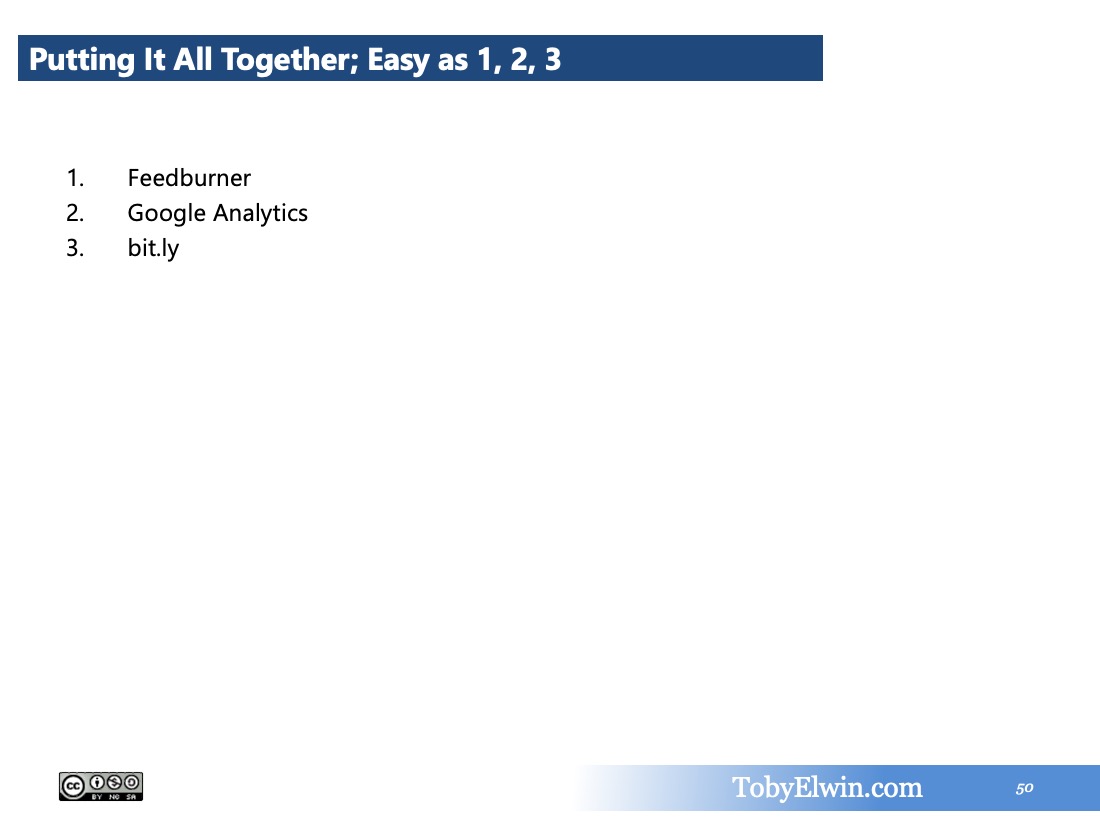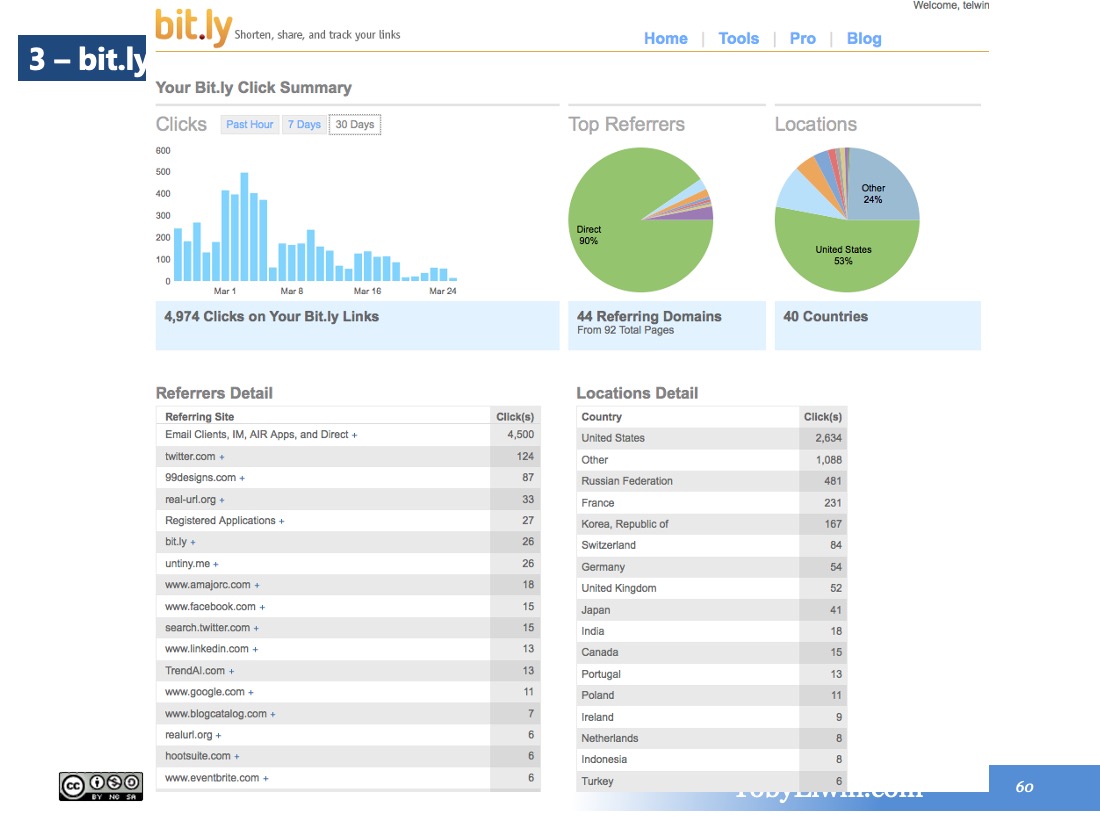 Who Does Social Media Right
Here are recommendations:
Bloggers with consistently good blogs to learn the art from:
Sources to accelerate your learning curve:
Books to own:
Recommendations of people to follow on Twitter and their direct link:
A great reference for your online effort is this List of Best and Worst Practices for Designing a High Traffic Website as a helpful as a quality check for getting found when writing your blog or website.
Please share the deck, the blog, or any of the recommendations with anyone you think would find value from them; that's how I learned.
I welcome your thoughts and comments, oh, and here's my a link to my Twitter account @TobyElwin.
*source: webconfs.com
Update 2012:
A good compliment to this presentation may be a presentation delivered in 2012 on social media and organization development.