To identify where risk is a real part of the investment deal you will commonly hear an equity firm or VC partner claim, we invest in the people.
When it comes to costs, human capital usually represents nearly 70% of all operating costs, but most investment firms focus investment decisions and deal valuation not on quantifying the people or human risk, but on quantifying:
Market growth,
Market size,
Expected rate of return, and,
Expected risk
The decision to invest becomes a decision to assume the correct amount of risk for the projected payoff. However, the overwhelming valuations of risk remain deeply flawed.
Investment deals that fail or under-perform are often attributed to:
Misjudge the marketplace risk for the products or
Problems with the management of the invested business
If management proved they were unable to cope with market place change, the 2 issues directly relate.
Venture capitalists fail to achieve an accurate human capital valuation in 57% of the deals.*
There is no accurate risk assessment without an accurate assessment of human capital. Critically flawed ventures have at least 1 criterion concerning the personality or experience of the leader and the team.
Some firms do, ultimately, rely on the quality of entrepreneur to determine their funding decision, but rarely in a measurable, comparable assessment. Human capital is the only asset that is not tangibly owned, but the risk is tangible:
Compliance – Financial or reputational damage to the organization due to failures to meet legal or regulatory requirements;
Productivity – Loss of productivity or output due to under-skilled or under-motivated employees; or an organizational culture that does not encourage discretionary effort (the extra contribution over and above what is required to keep the boss off your back) from employees; and
Growth – Failing to maximize organizational capability or to identify and achieve internal or external opportunities for innovation or major growth or development of the business**
In many evaluations there is a disproportionately low human capital risk assessment compared to financial, market, and legal due diligence. Too often the human capital due diligence focuses on industry experience, work history, and academic education, which has little positive correlation to successful ventures.
Relying on observation or documents, reports, stories, and conversations are not quantifiable, non-relatable, and subjective as a true human capital assessment. Technical skill does not mitigate risk.
Only quantitative approaches provide comparative analysis. Human capital quantitative results are not an IQ measure. Various studies estimate IQ accounts as little as 4% to 10% to someone's professional success. An IQ score does not infer job success or mitigate risk.
Research in over 200 organizations worldwide suggests the difference between top performers to average performers finds only 33% of the performance is attributable to cognitive (IQ) and technical ability and 66% to human capital competency.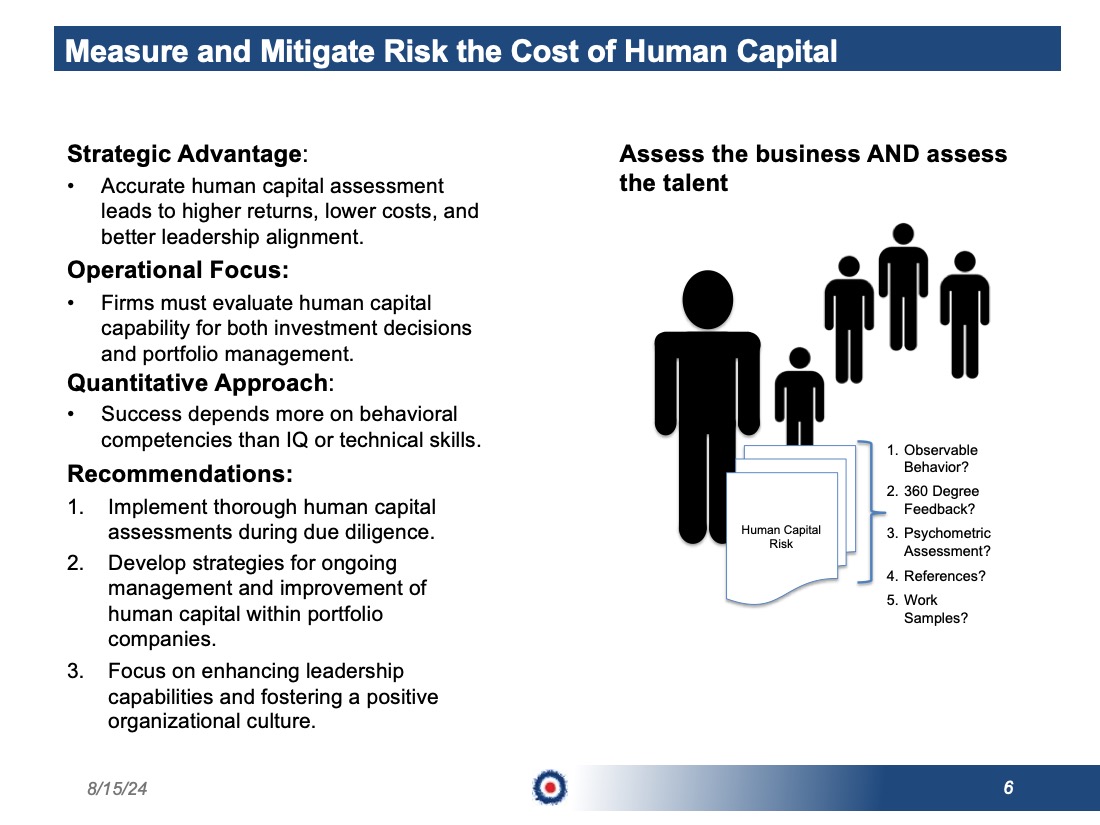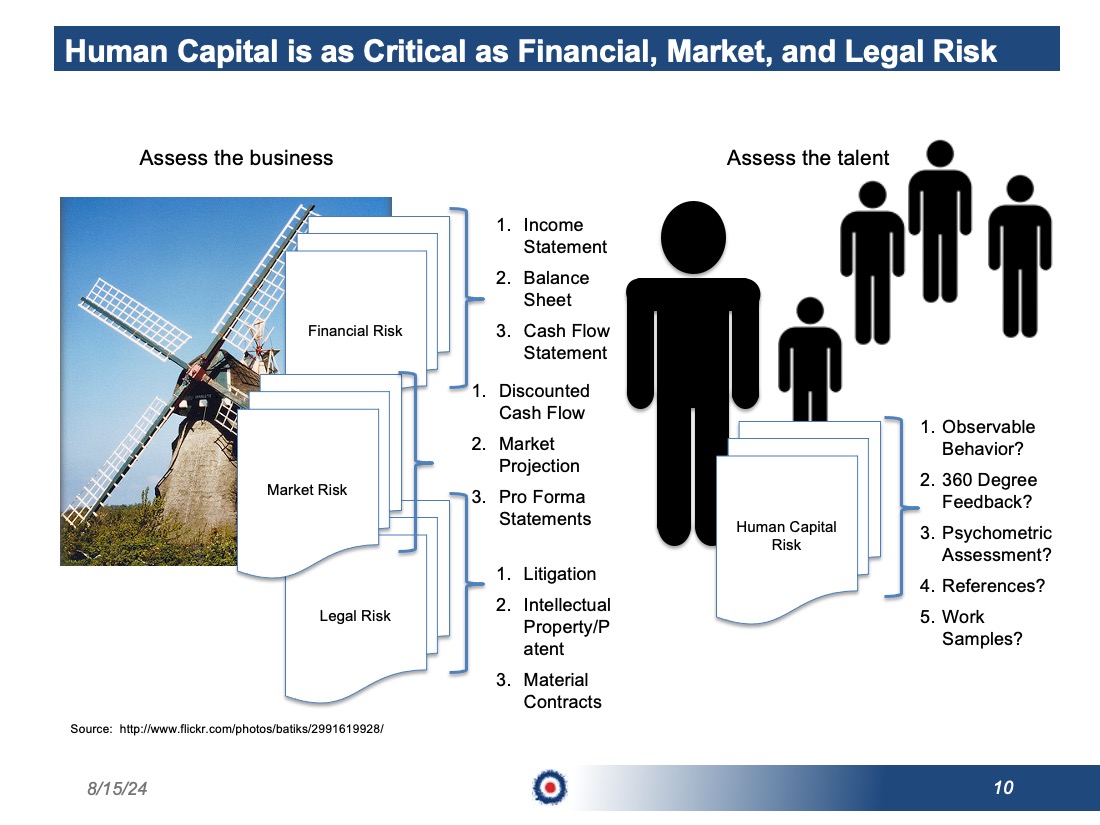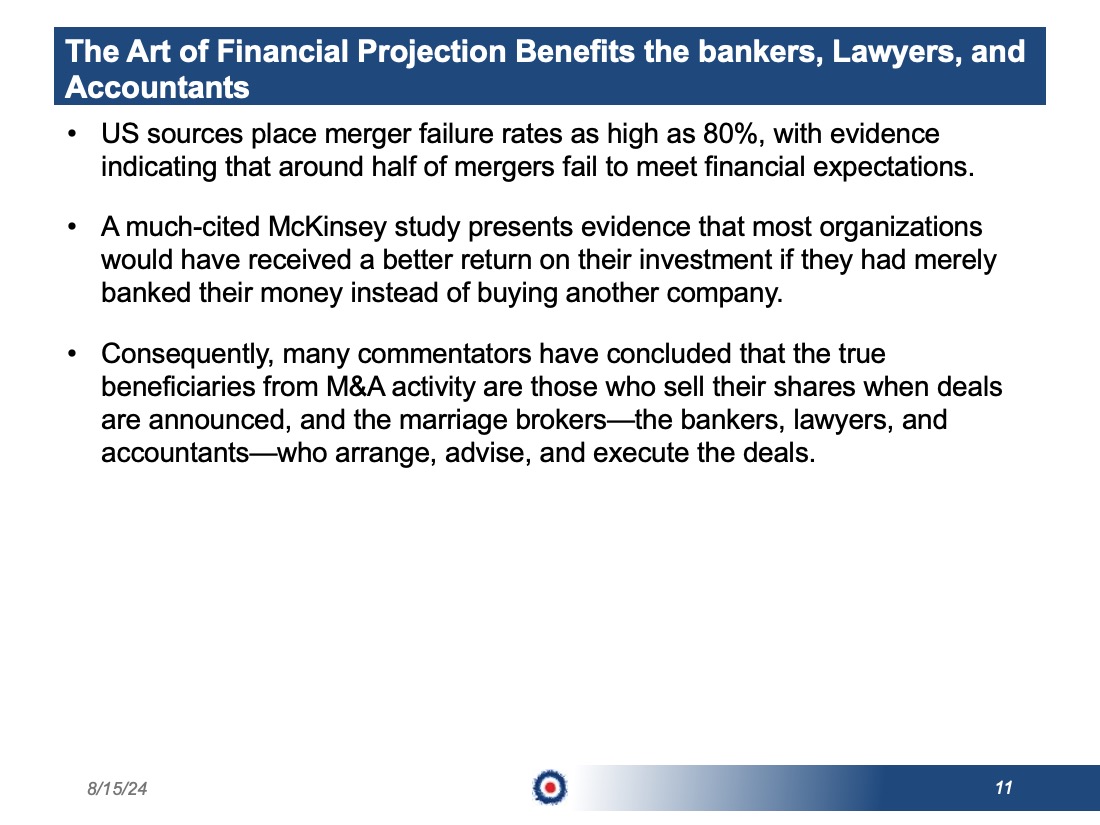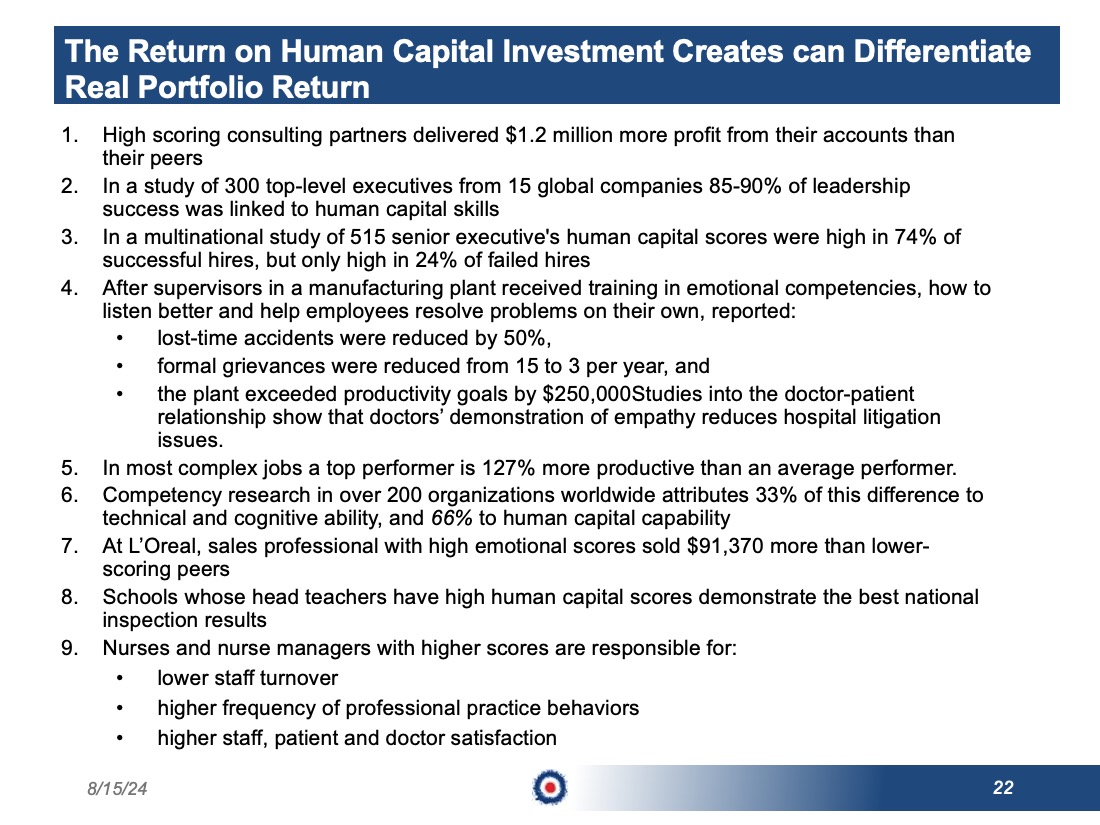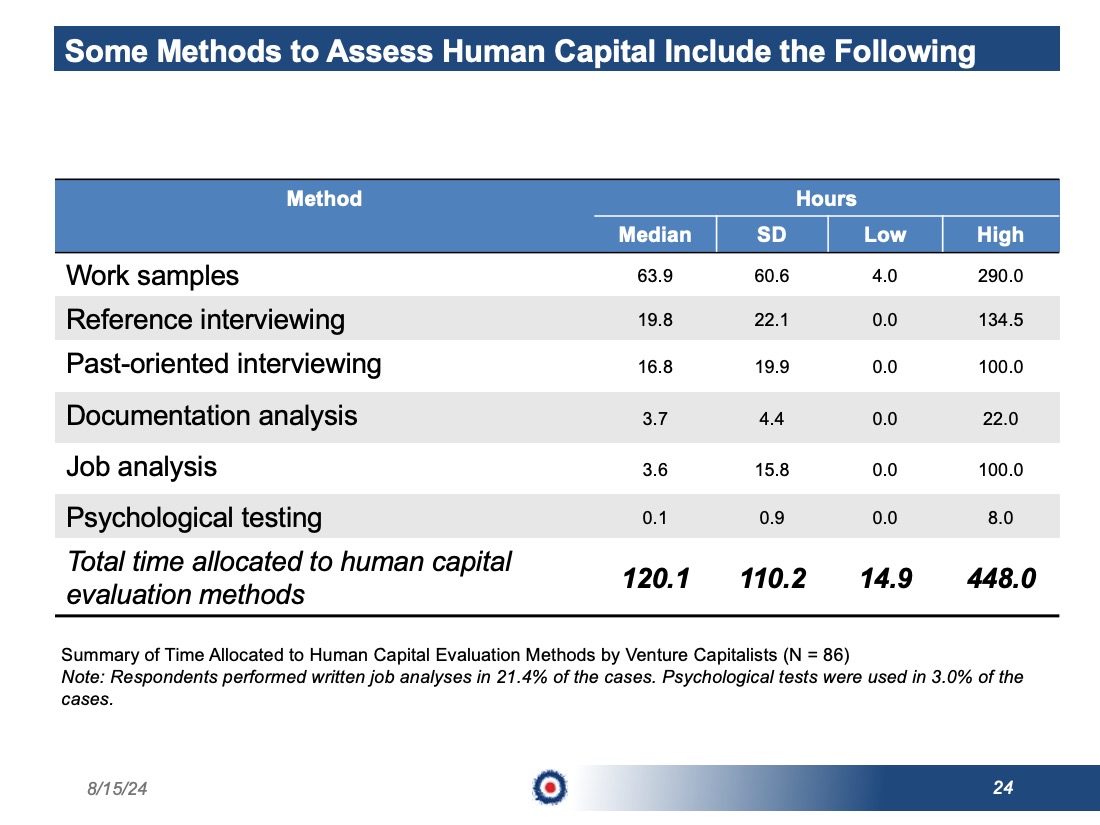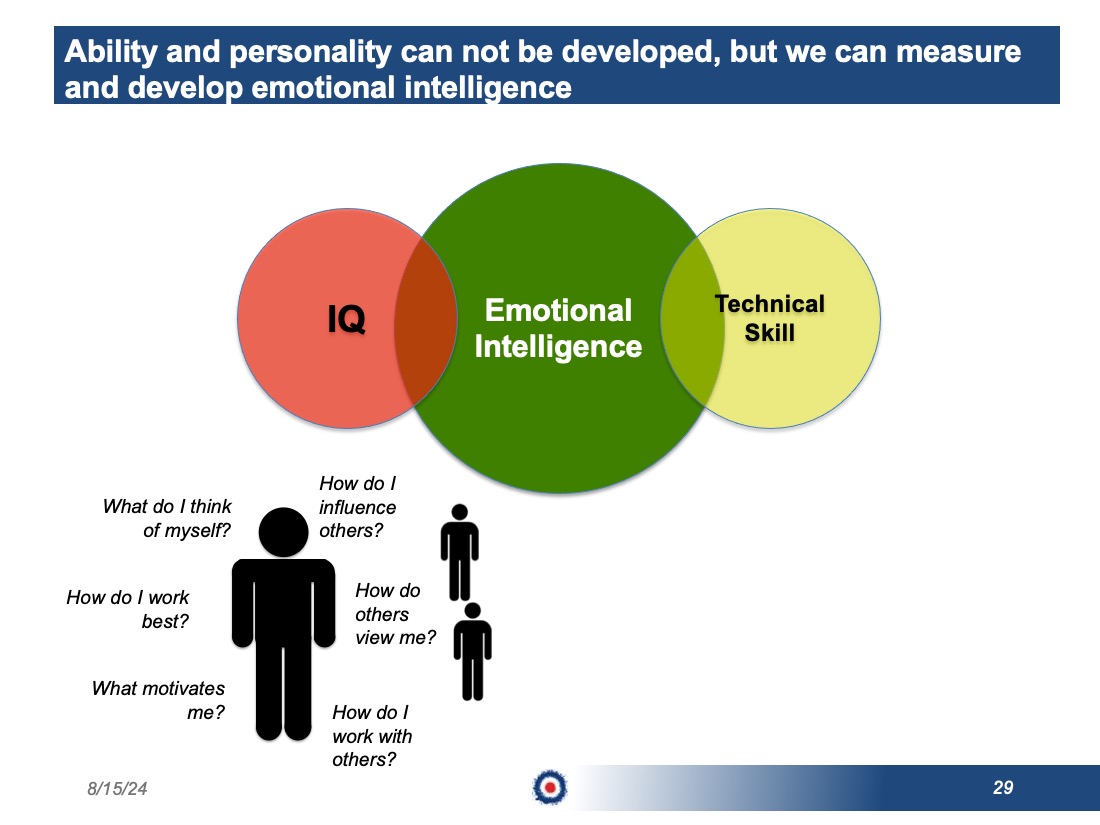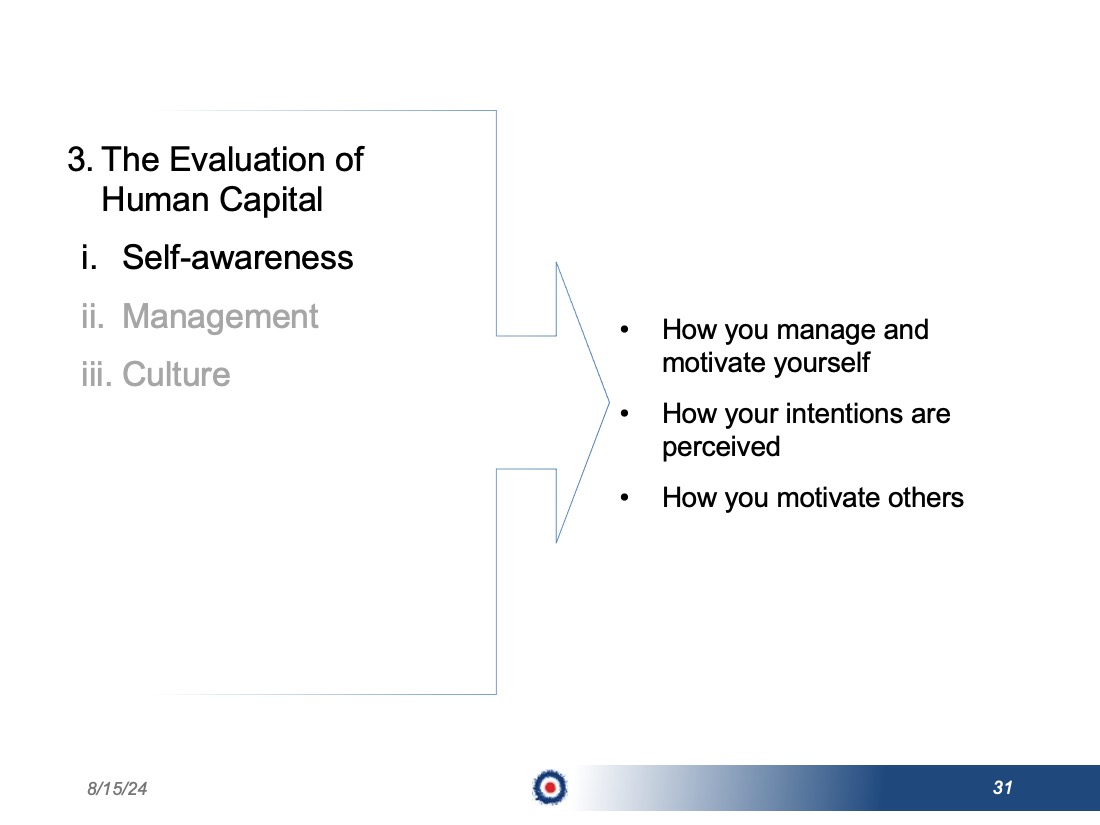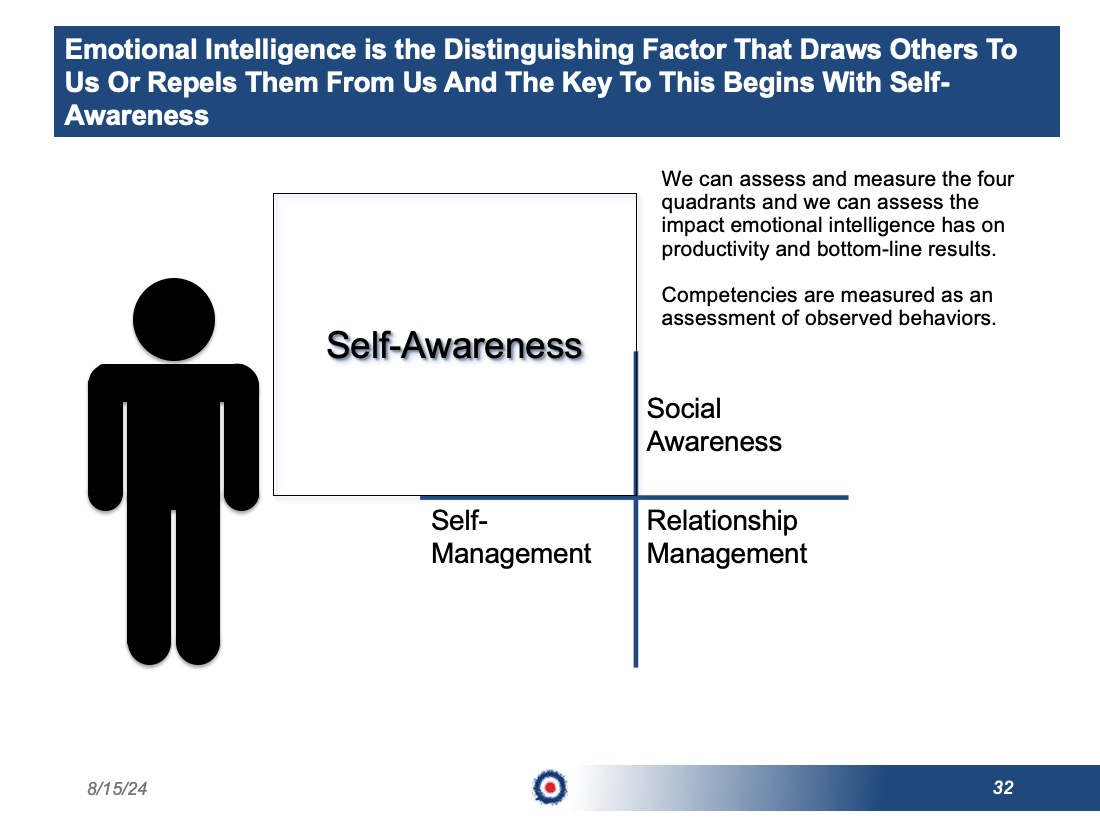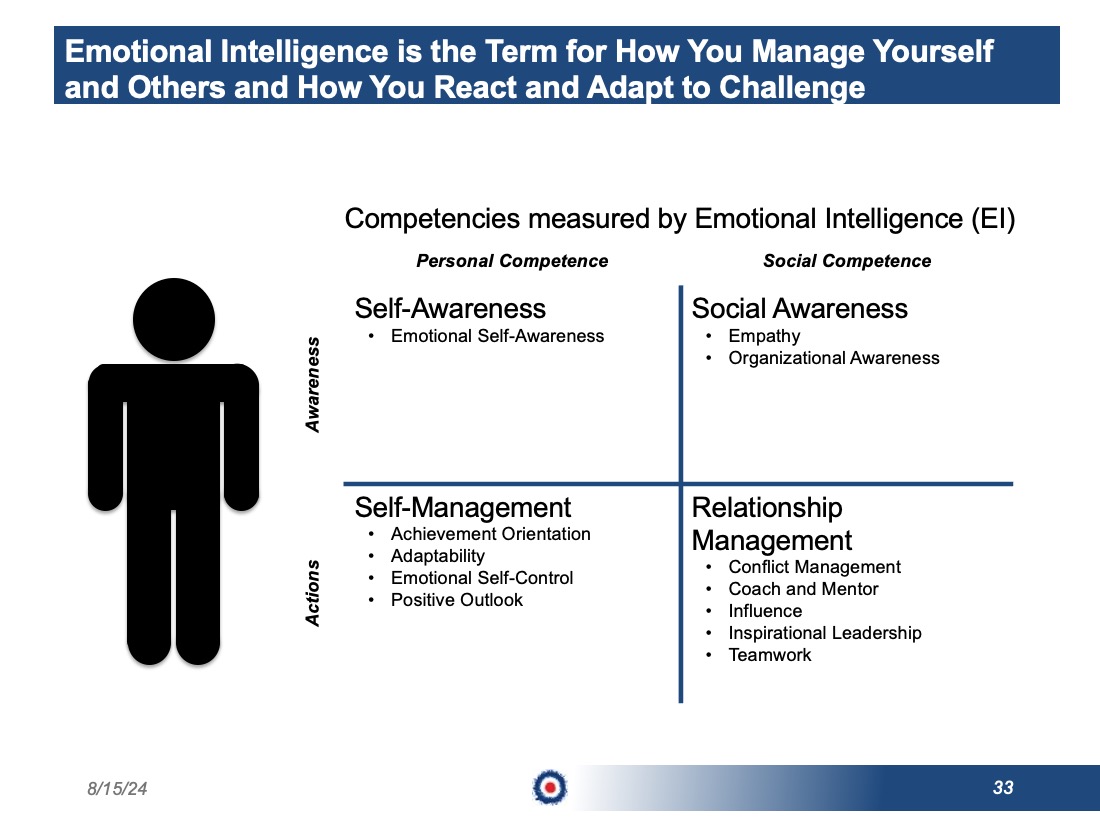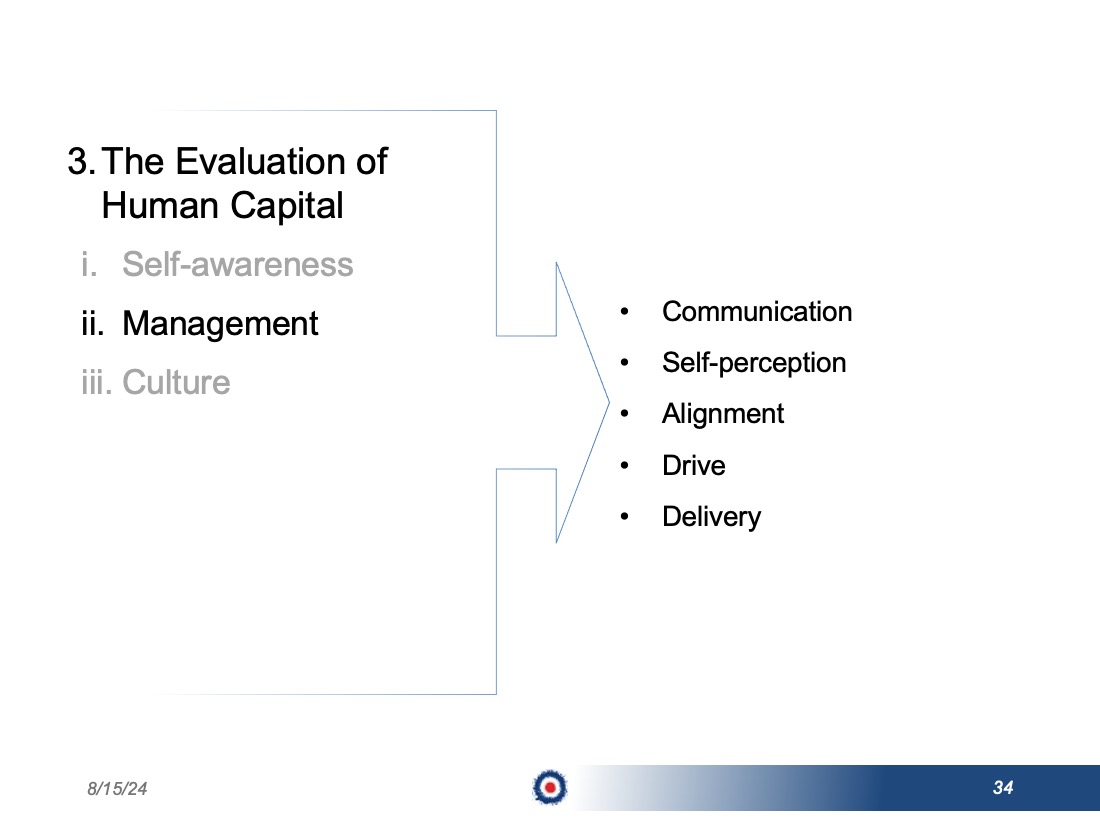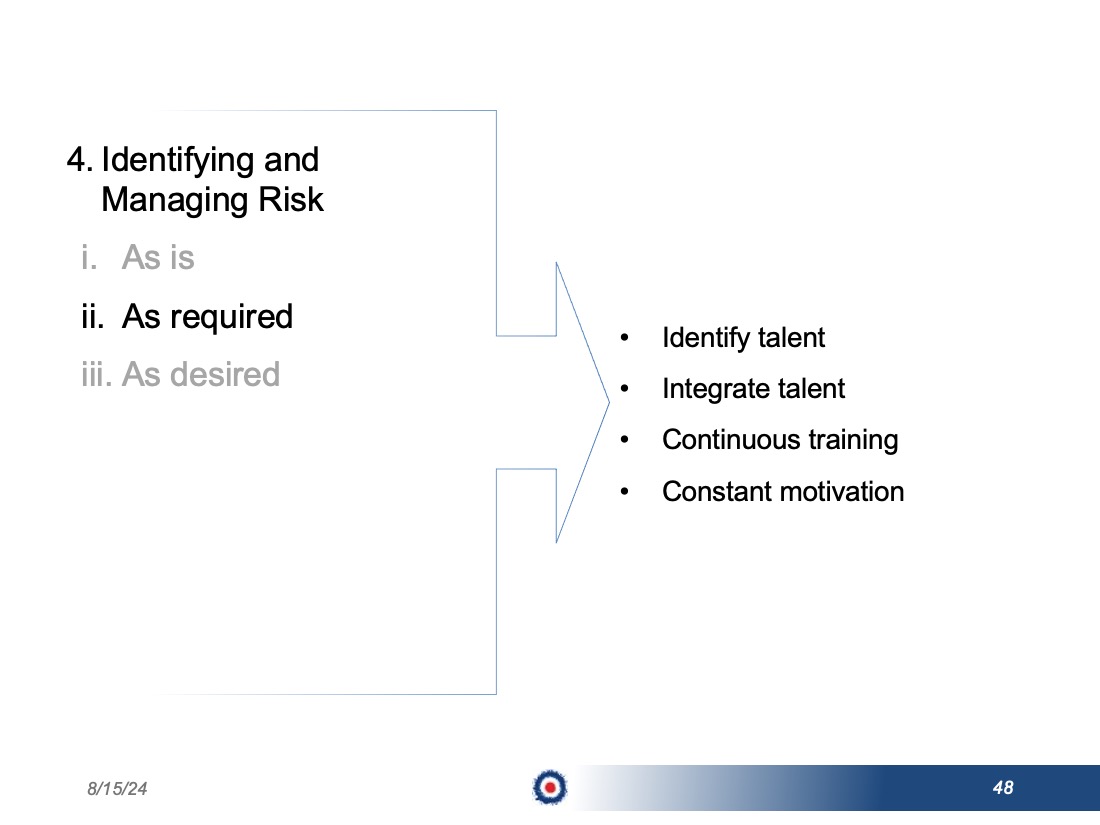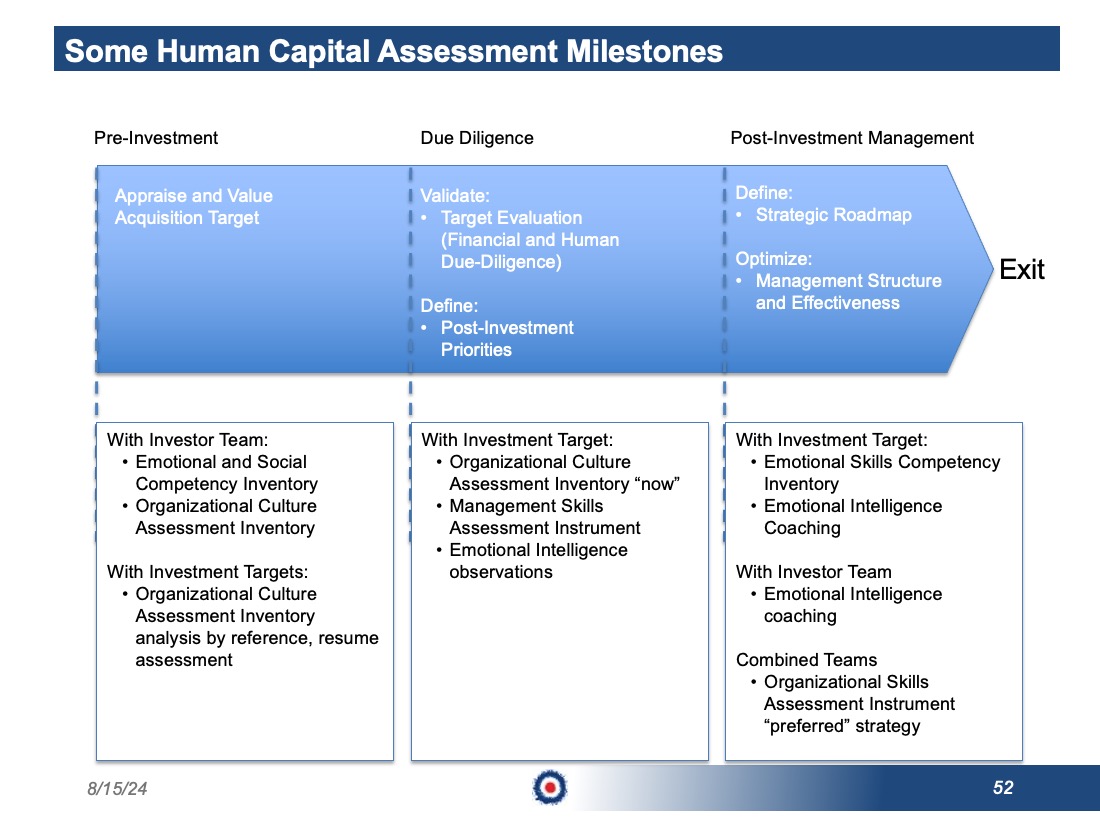 How can you have an accurate measure of risk without an accurate measure of behavioral competency. Why would or should someone trust their money is wisely invested when so much comes down to a bet on a leader and a team to deliver?
*Source: "Management Assessment Methods in Venture Capital: Towards a Theory of Human Capital Valuation" Geoffrey H. Smart, Claremont Graduate University
**Source: Managing Risk: The Human Resources Contribution