Emotional Intelligence (EI) is a capacity to recognize how our own emotions motivate ourselves and the awareness of our emotions on others. Some may find that a little too warm and fuzzy. Now, if 30% increase in bottom line performance, the cost of human capital is emotional intelligence.
Emotional Intelligence is vital to maximize any return on human capital. Why does this matter? The happier your people are, and you can't claim happiness without clarity and consistency from your leaders, teams, and organization culture your human capital creates real cost:
highly engaged employees can improve business performance by up to 30% and that fully engaged employees are 2.5 times more likely to exceed performance expectations than their 'disengaged' colleagues  The Hay Group and Richard Boyatzis
An increase in bottom line performance measures by 30%. I say, again, by 30%, that is nothing to sneeze at!
Think about the worst boss you've had. What did this person do that ranks them the worst? How motivated were you to give your best and strive to meet their goals?
Bad boss in your career? If you haven't had one you are in a happy minority because a Gallup poll of more than one million employed U.S. workers concluded that a bad boss or supervisor is the number 1 reason people quit their jobs; when career advancement, work environment, pay, and lack of fit viewed individually, or collectively, the direct influence of their boss or manager was tantamount.
Command and Control
You might say, who cares if a boss works his people hard or you don't have to like me, I pay you to produce.
Paid to produce? Well if you are bottom-line inclined, then how do these numbers sit with you?
Poorly managed work groups are on average 44% less profitable than well-managed groups*
Poorly managed work groups are on average 50% less productive*
70 to 80% of people say they quit their jobs because of a bad boss**
Imagine, further, the real cost of replacing employees as a breakdown of:
lost team productivity missing a full-time equivalent;
lost productivity interviewing;
cost of on-boarding;
Then speculate the break even return of the time and the salary for that person to contribute to the organization and a team.
Emotional Intelligence Cost to Produce
EI framework reveals how we draw on different competencies, depending on strengths, preferences, and the needs of people and situations we work with.
One EI assessment [Emotional and Social Competence Inventory or ESCI]*** I highly value collects behavioral traits around 4 clusters through a 360 degree survey that, in turn, are made up of competencies:
Self-Awareness:  recognizing and understanding our own emotions
Self-Management:  recognizing and understanding the emotions of others

Achievement Orientation
Adaptability
Emotional Self-Control
Positive Outlook

Social Awareness:  effectively managing our own emotions

Empathy
Organizational Awareness

Relationship Management:  applying emotional understanding in our dealings with others

Conflict Management
Coach and Mentor
Influence
Inspirational Leadership
Teamwork
Relationship management is where emotional and social intelligence manifests most visibly. For obvious reasons your ability to identify and understand relationships is vital for motivation and teams. However the lever of someone's emotional intelligence is directly dependent on self-awareness.
Emotional Intelligence Executive: Pay to Motivate
EI reveals how intentions perceived by others and impacts others. It is a behavior-based assessment. It provides a reality check on how intentions really come across no matter someone's IQ or technical brilliance, if they don't get along and don't motivate others, what is the cost of their emotional intelligence?
It's a great coaching tool and a great framework for changing intentions and realizing aspirations — individually and at the organization level.
I'd love to talk about how emotional intelligence, and this tool, could build great capability for the people you manage, the people you motivate, and the organizations that rely on managing how our emotions, our relations, our social acuity, and ourselves provide the real organizational competitive advantage.
There is no shortcut, but the return on investment is a real opportunity cost for your project, for your department, for your company, for your portfolio of companies, and for your assets under management. There, does that make it real enough?
Contact me to find out how to implement an Emotional and Social Competency Inventory to help your organization and leaders cultivate excellence and steps to build manager, teams, and organization strength. Perhaps 30% quicker product release, 30% top line growth, 30% less turnover costs, 30% less project delays …
Further reading: The Economic Value Of Emotional Intelligence Competencies and EIC-Based HR Program by Lyle M. Spencer
Introduction to Emotional Intelligence for business coaching.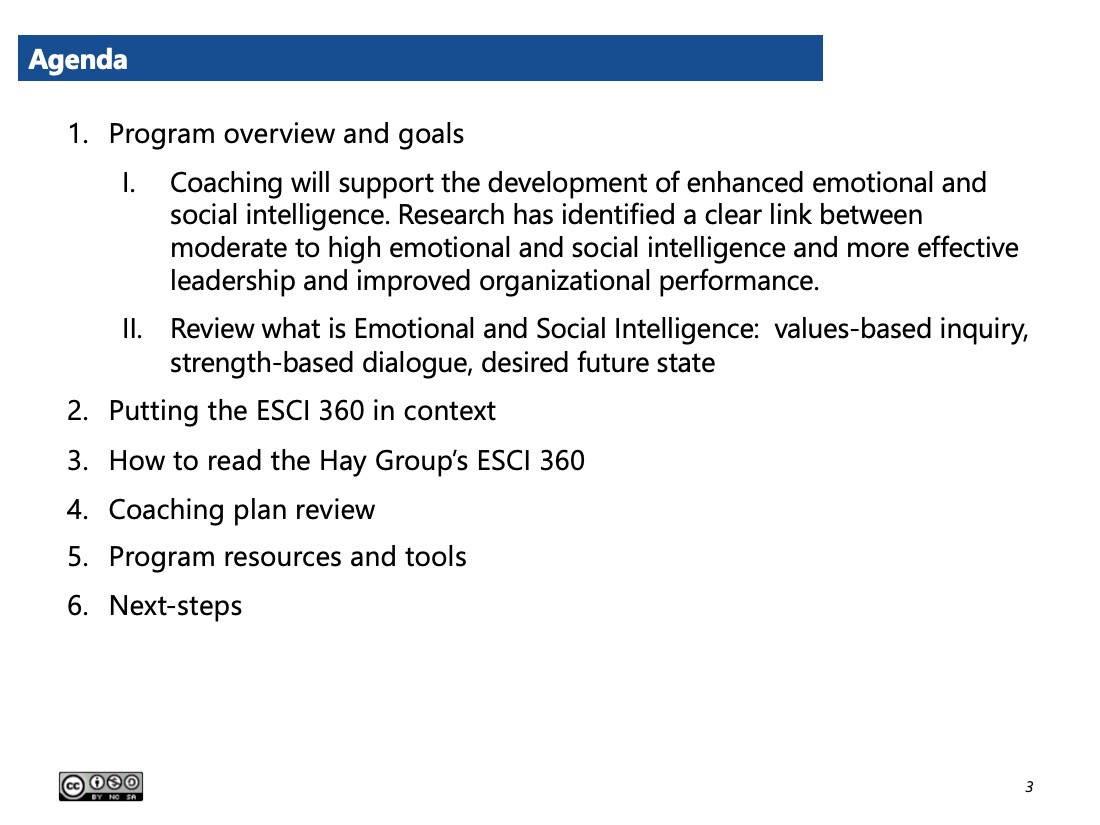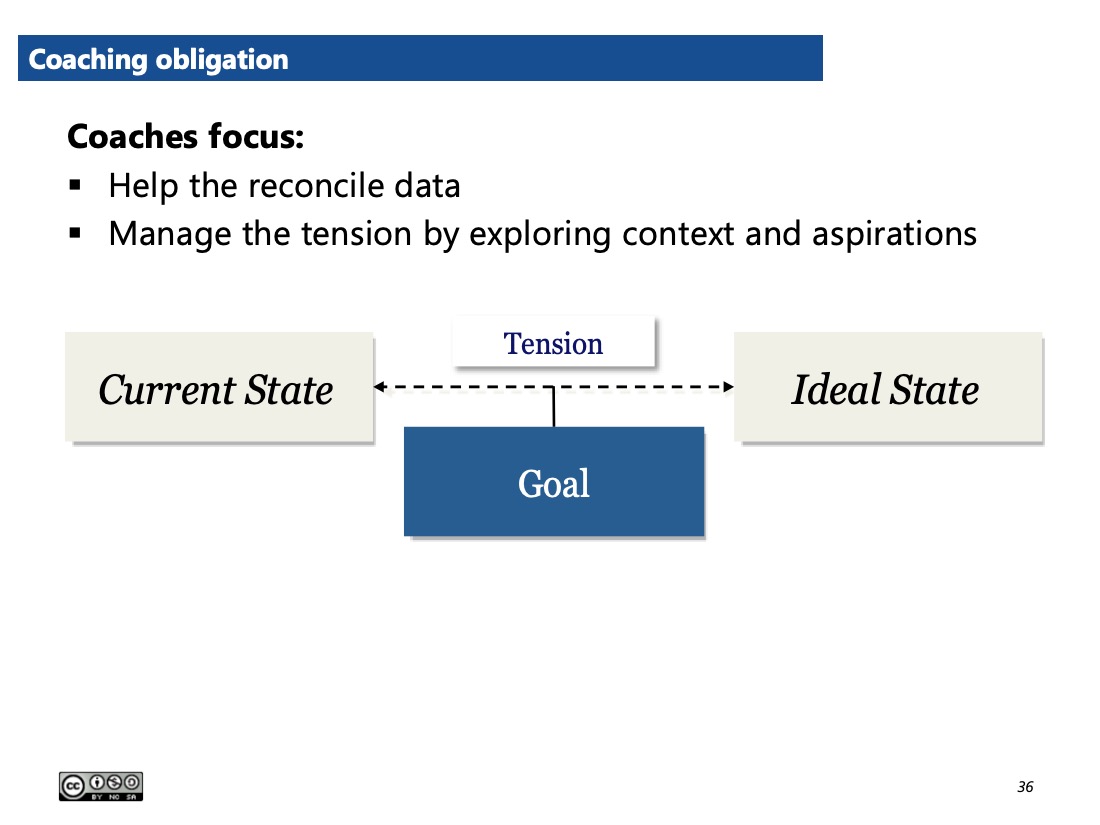 available to download as .pptx.
Sources:
*Gallup Turning Around Employee Turnover
**Terry Bacon, president of Lore International Institute
***The Hay Group