Accounting assigns of assets and liabilities and financial management's current or pro forma valuation both rely on art and interpretation more than any professional standard, science, or law. What valuation models measure human capital ability to meet financial and strategic business goals?
What formulas are used to measure human capital contribution to profits?
What are the human capital risk factors you justify when you build your financial statements and projections?
Organization valuation usually involves four areas:
Physical capital,
Financial capital,
Intellectual capital, and
Human capital
Both accounting and financial management start with familiar industry formulas to measure physical, financial, and intellectual capital. The departure from formula comes with asset classification and subjectivity of inputs.
You most often witness this in the beta, or the numerical representation of risk, used in the discounted cash flow formulas on glitzy, initial public offering, road shows.
Even though there is high subjectivity, the mere fact that a formula was used seems to please, more than if the formula has the right input and result.
What valuation models quantify human capital contribution? What research tools or methods have you used to measure the soft assets of leadership or the talent management beta used to meet market capitalization expectations?
Without a human capital assessment there is no accurate financial picture or ability to factor expected payoff.
Human Capital Risk
Only talent designs and delivers strategic plans; only talent leverage assets at the operational and functional talent; and it takes talent to design, implement, and follow processes — all conditional if and when talent is motivated.
So then, how does an organization understand if they have the human capital to deliver? In the venture capital, private equity, mergers and acquisition world, I have used human capital valuation models to help decide that.
I have already written that all projects are human capital projects, inclusion of human capital assessments are a closer indicator of future success than a gee-whiz, product, market share analysis or any balance sheet gymnastics are to meet a 5-year projection.
A talent management framework that includes the life cycle of human capital is: recruit, train, and retain.
Within recruit, train, and retain we have a framework for human capital analysis.
Here are some formulas I advocate help to evaluate human capital impact. These formulas will help you baseline your organization's culture and identify gaps or misalignment in company culture. Proposed, by job category, and fall within recruit, train, and retain.
Recruit:
Candidate hire from external job post to start date (by day)
Annual recruiting FTE (include announcement, interviews, and on-boarding)
Candidate competing value primary and secondary score
Total hours job open, by title, to replace a position
Total hours job open, to recruit for a job requisition
Current Organization Culture Assessment Instrument score
Emotional Intelligence behavioral interview assessment
Train:
Emotional and Social Competency Inventory score
Percentage of hiring managers with job competency assessment (JCA) method training
Percentage of human resource staff with JCA
Management Skills Assessment Instrument score
Competing value primary and secondary score of every employee
Preferred Organization Culture Assessment Instrument score
Return on training investment by employee: 1 month after training, 3 months after training, 1 year after training, measured against training goals
Retain:
Turnover per year
Tenure of talent departing, measured against current staff
Time in position (grade) of talent departing, against current staff
Average training hours of talent departing, measured against current staff
Emotional and Social Competency Inventory score
The organization's ability to recruit and grow talent that contribute and not detract is as much a risk to organization expectation as an over-leveraged, balance sheet is.
Cultural disconnect can be mapped and added to organization valuation. Without a human capital assessment you only account for what was built, not who built it or if it will survive a pro forma evaluation.
Can you argue art or science against any of the above human capital formulas?
Well, emotionally, maybe, but until you show enough data to establish a trend, you can not argue rationally.
Bring me a trend, with quantifiable measures, and your insight about the trend and then we can talk about your valuation models, discounted cash flow results, or pro forma calculations.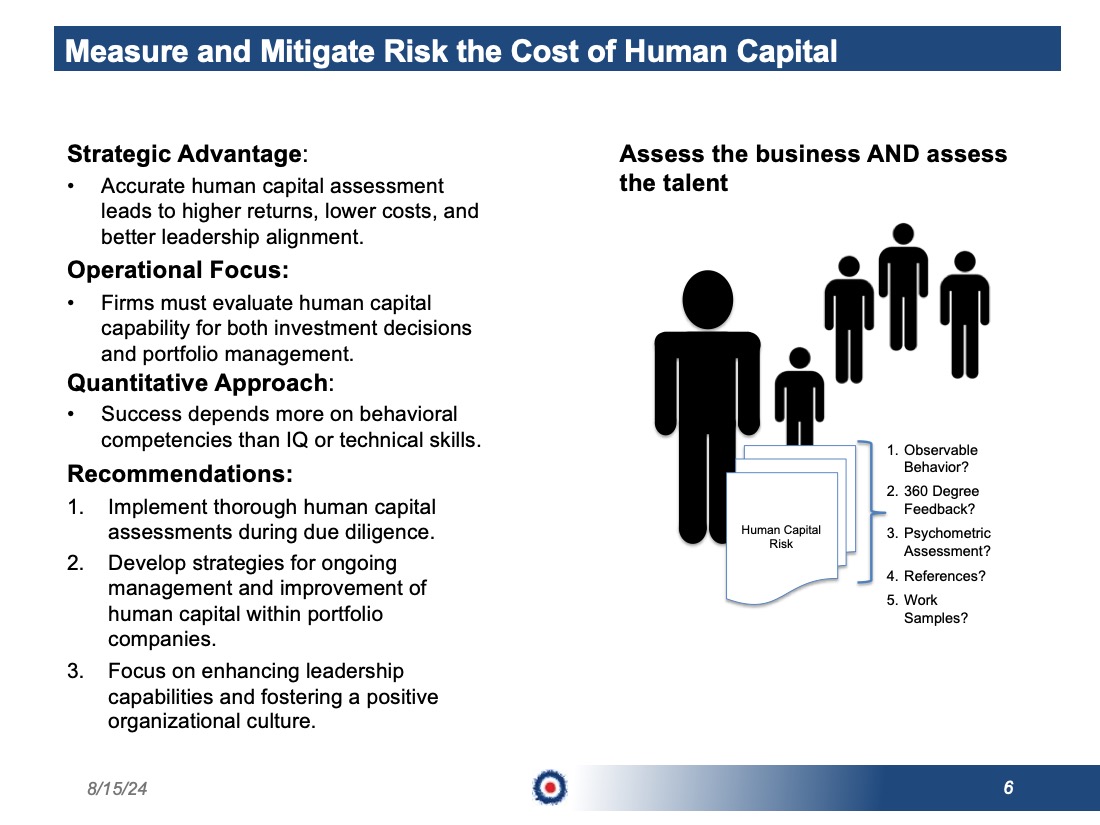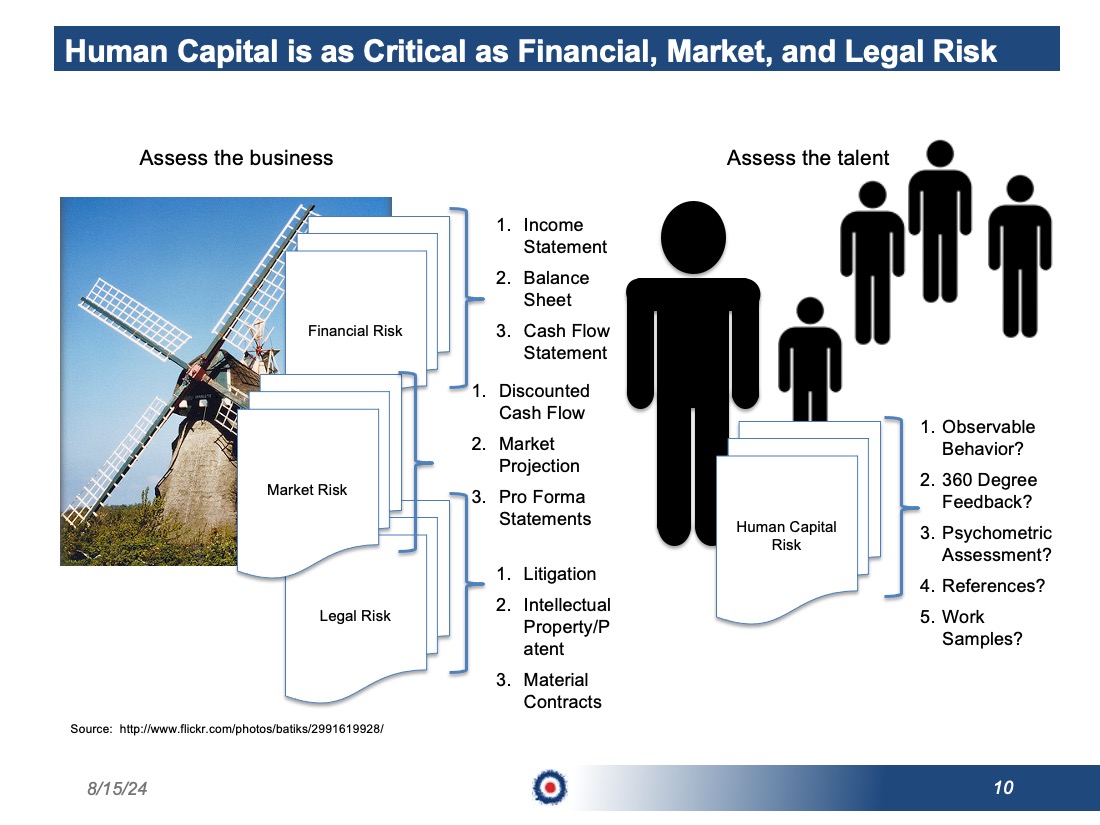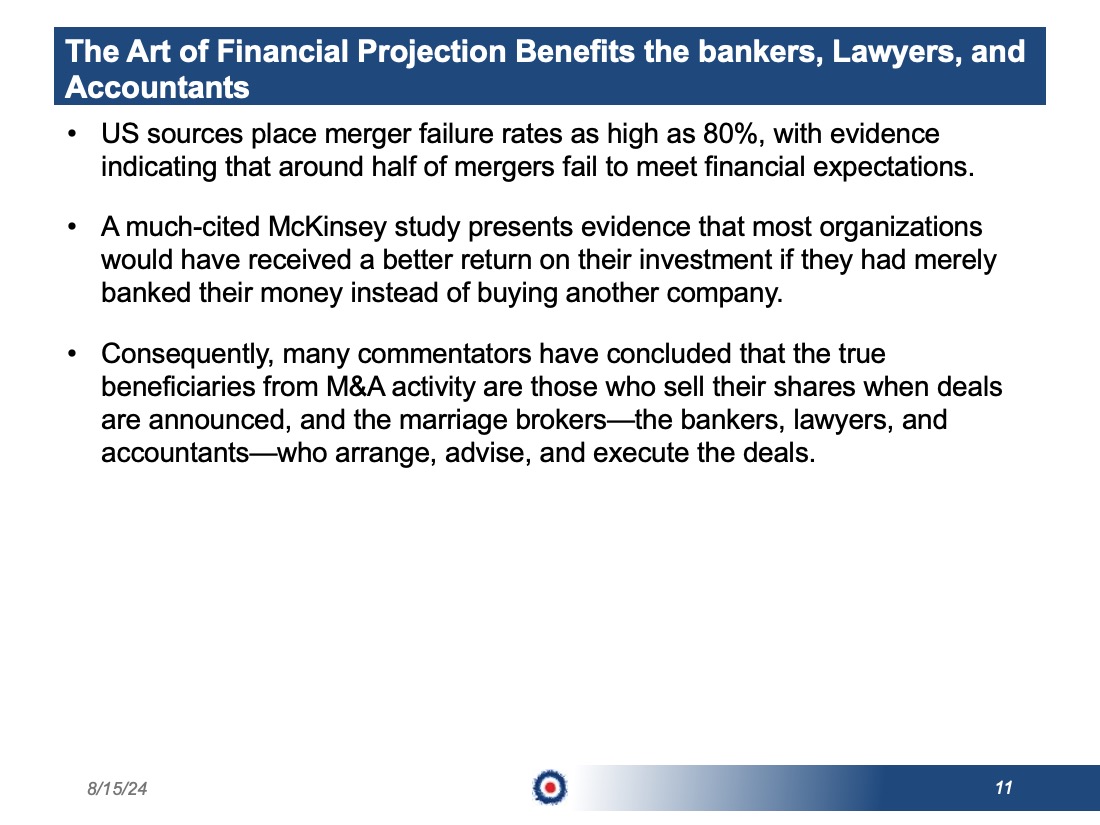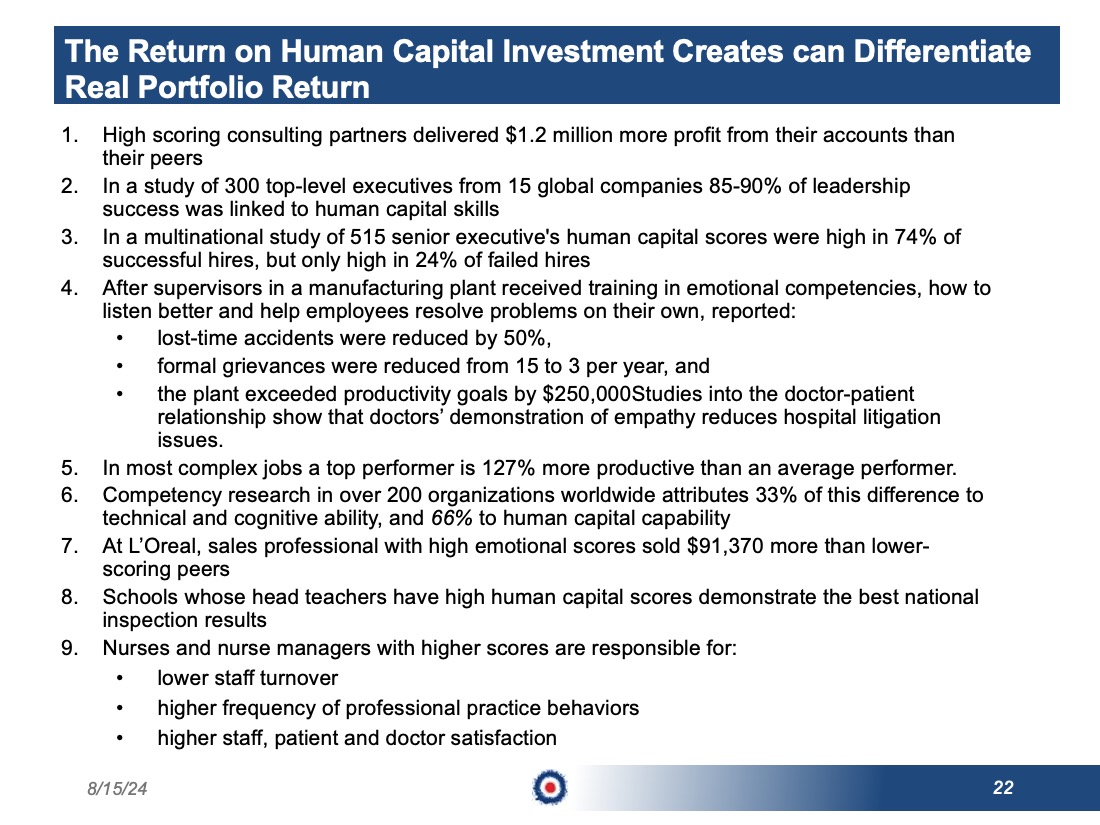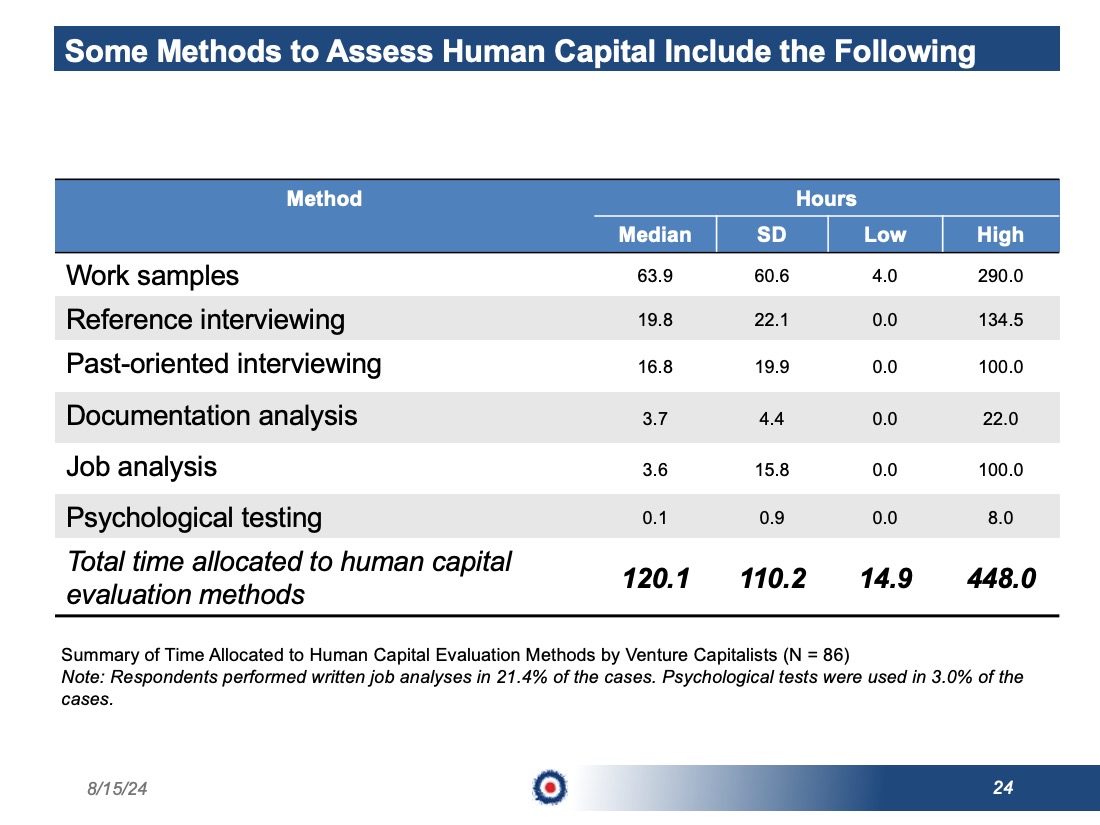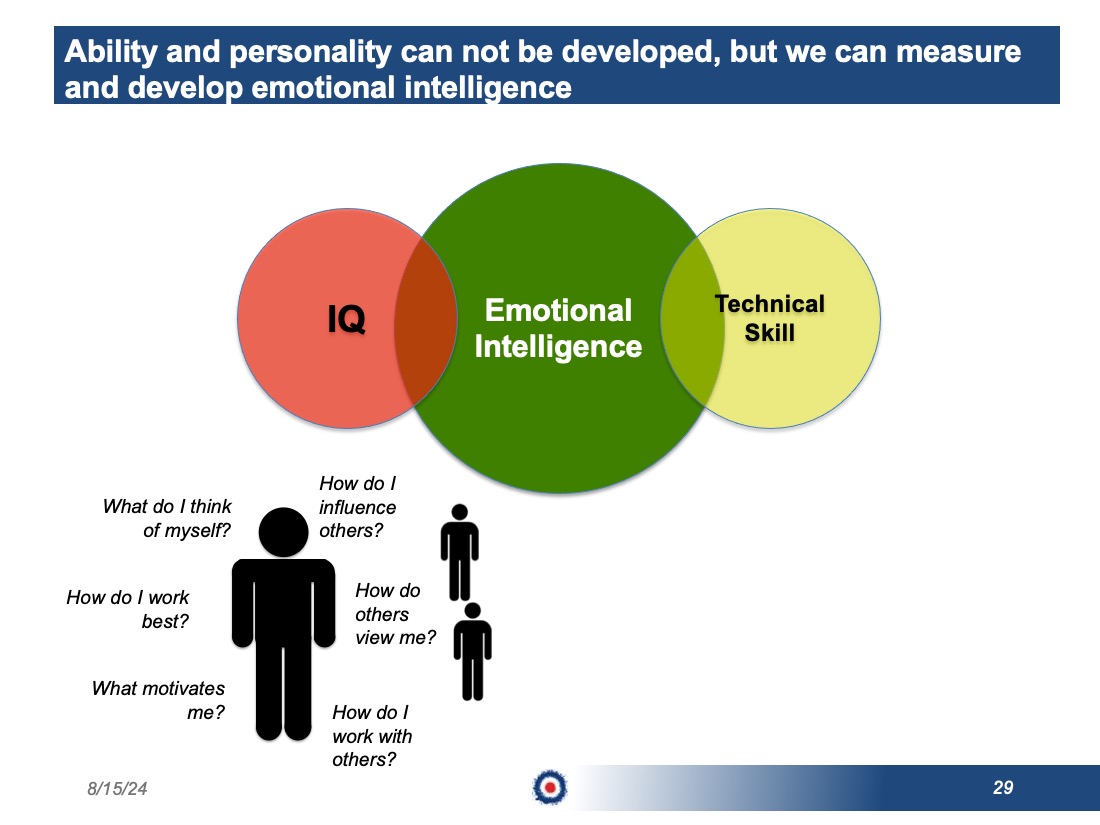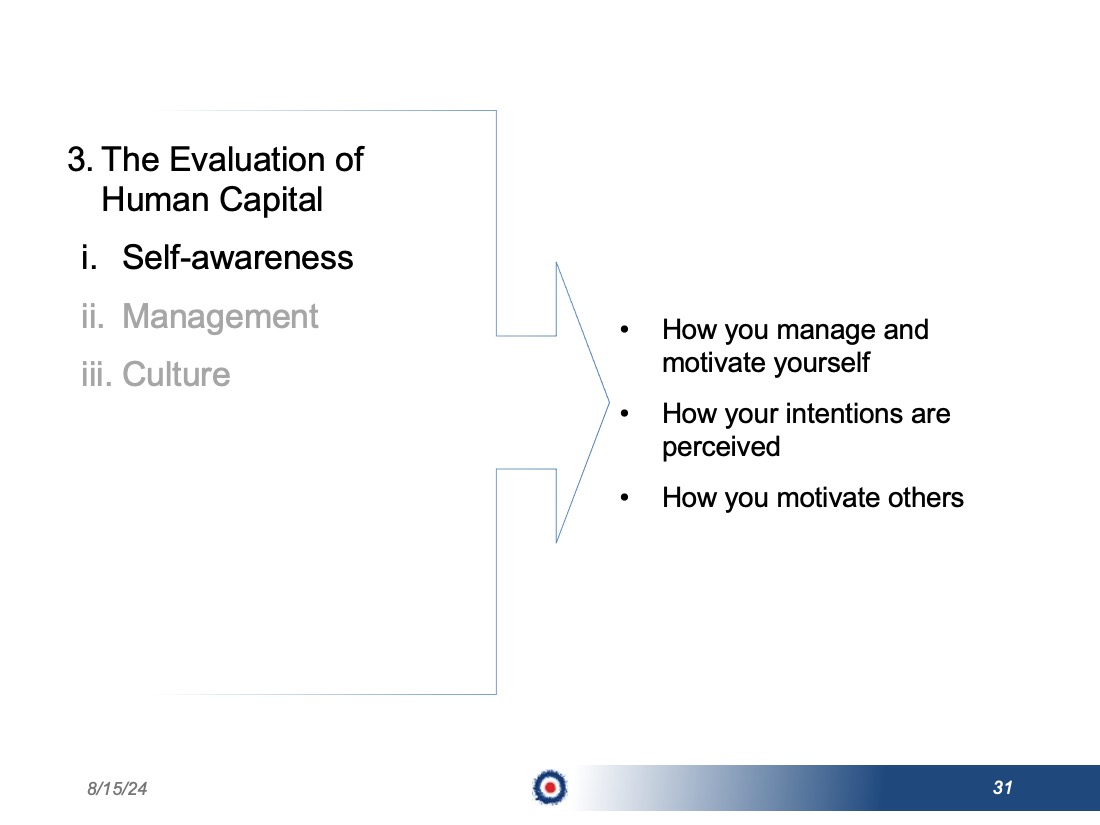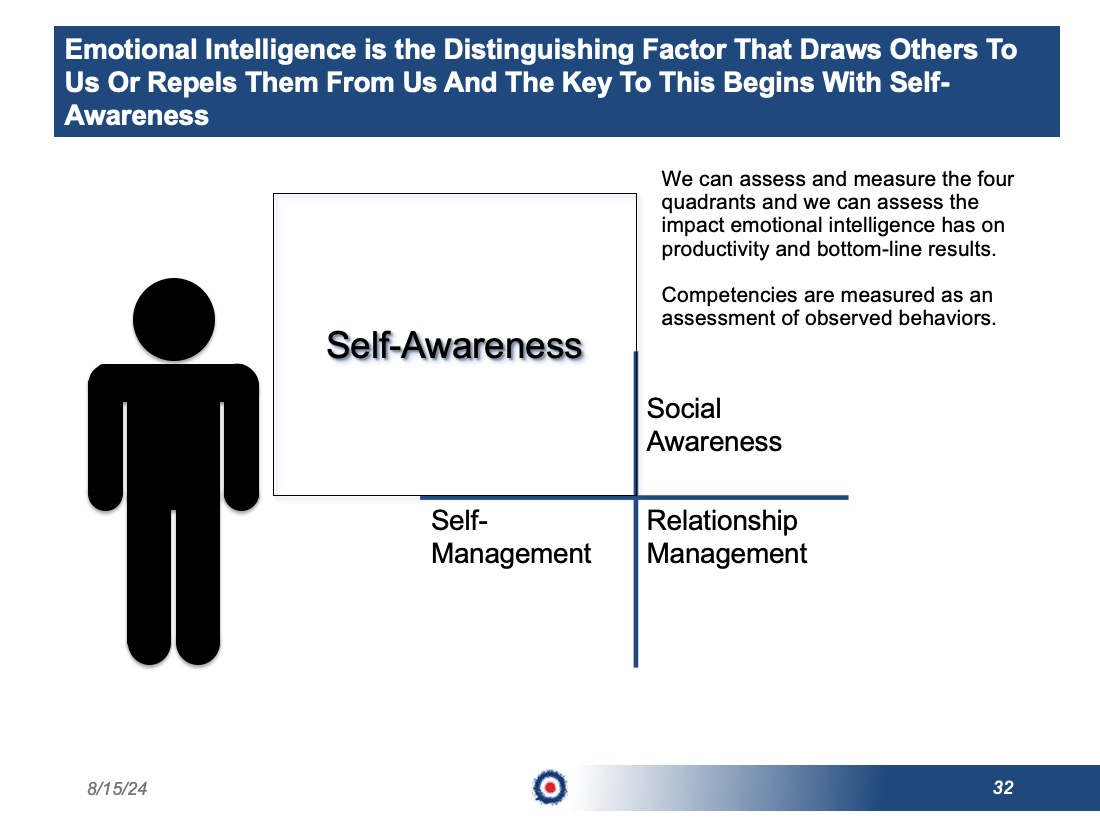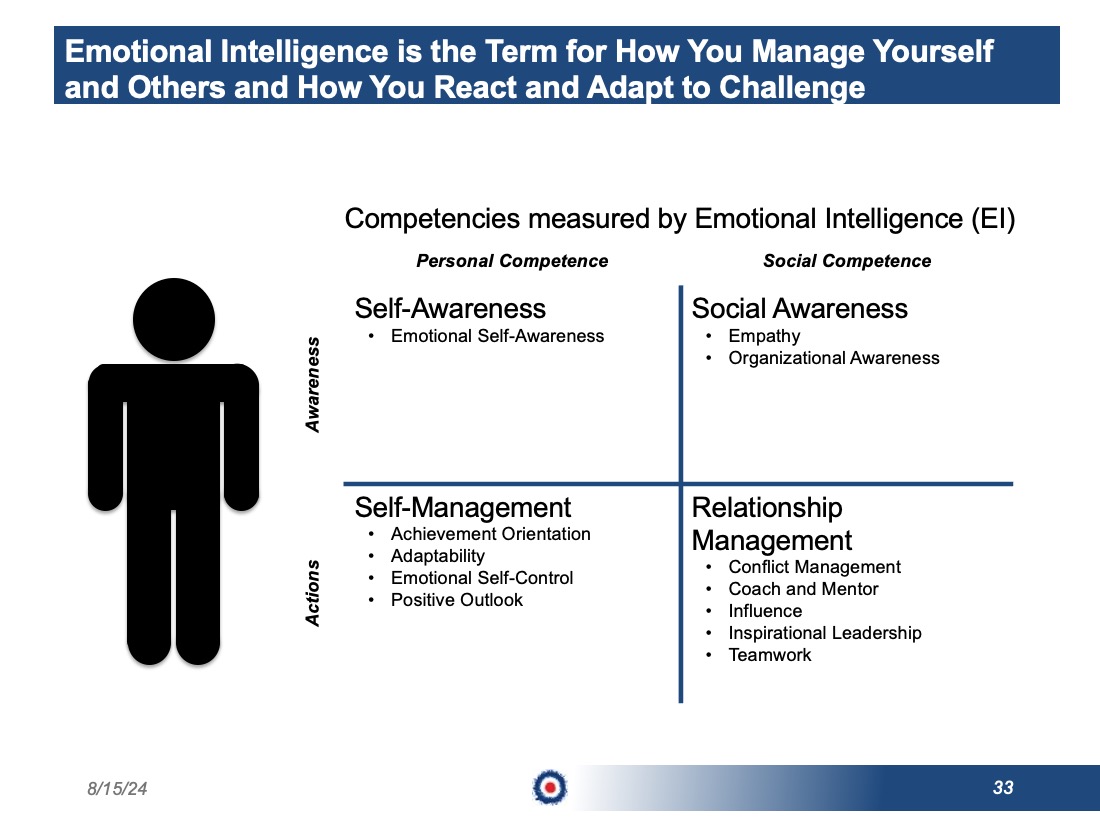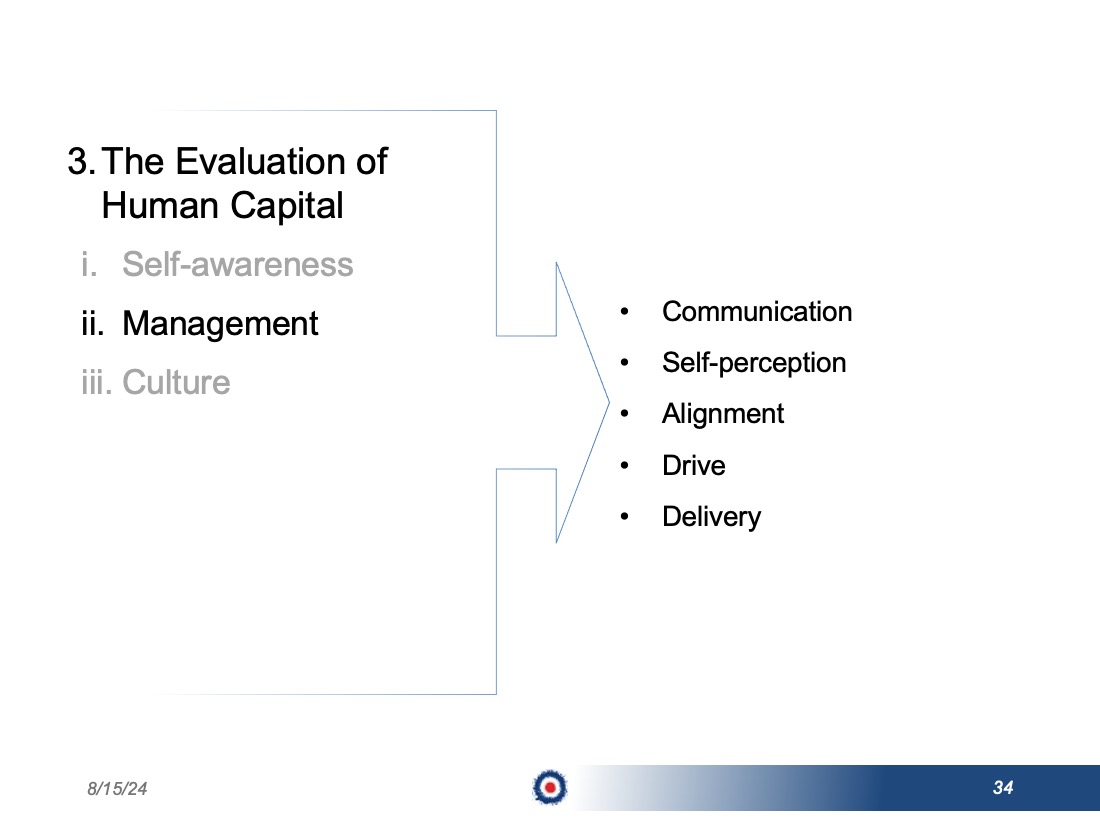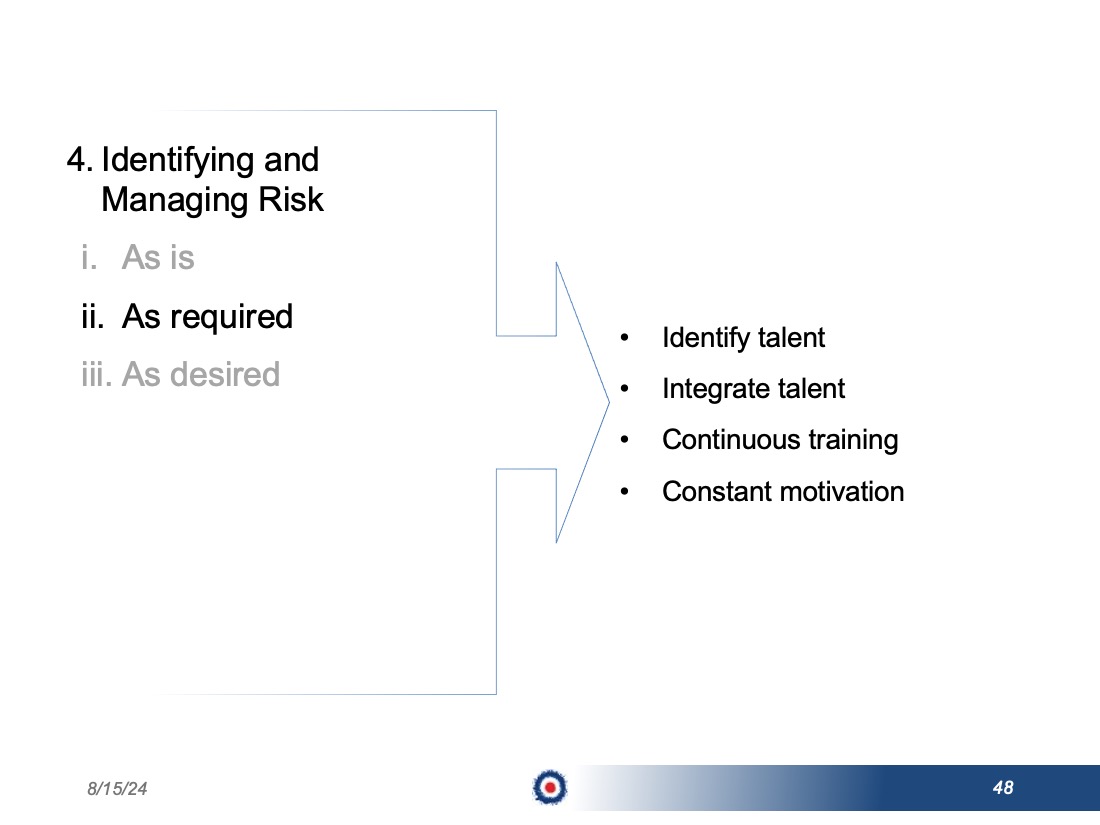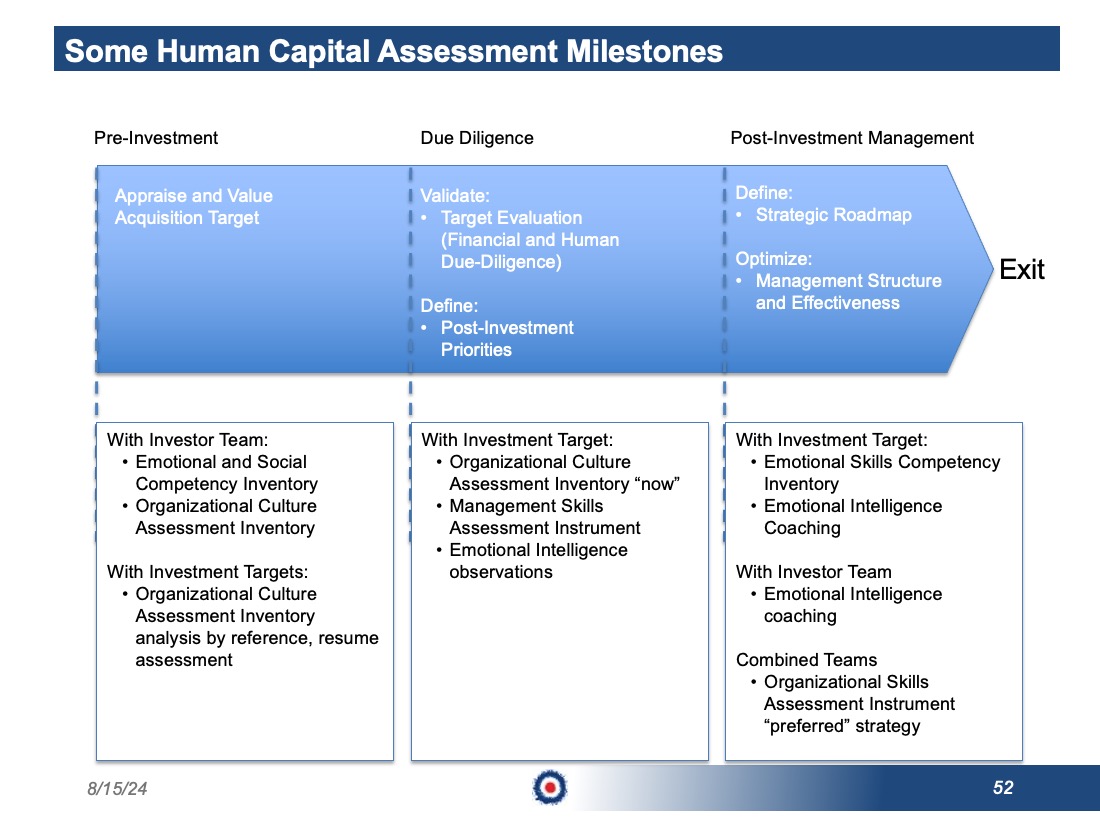 Before I place my bet, I want to know more about an organization's human capital recruit, train, and retain return on investment.